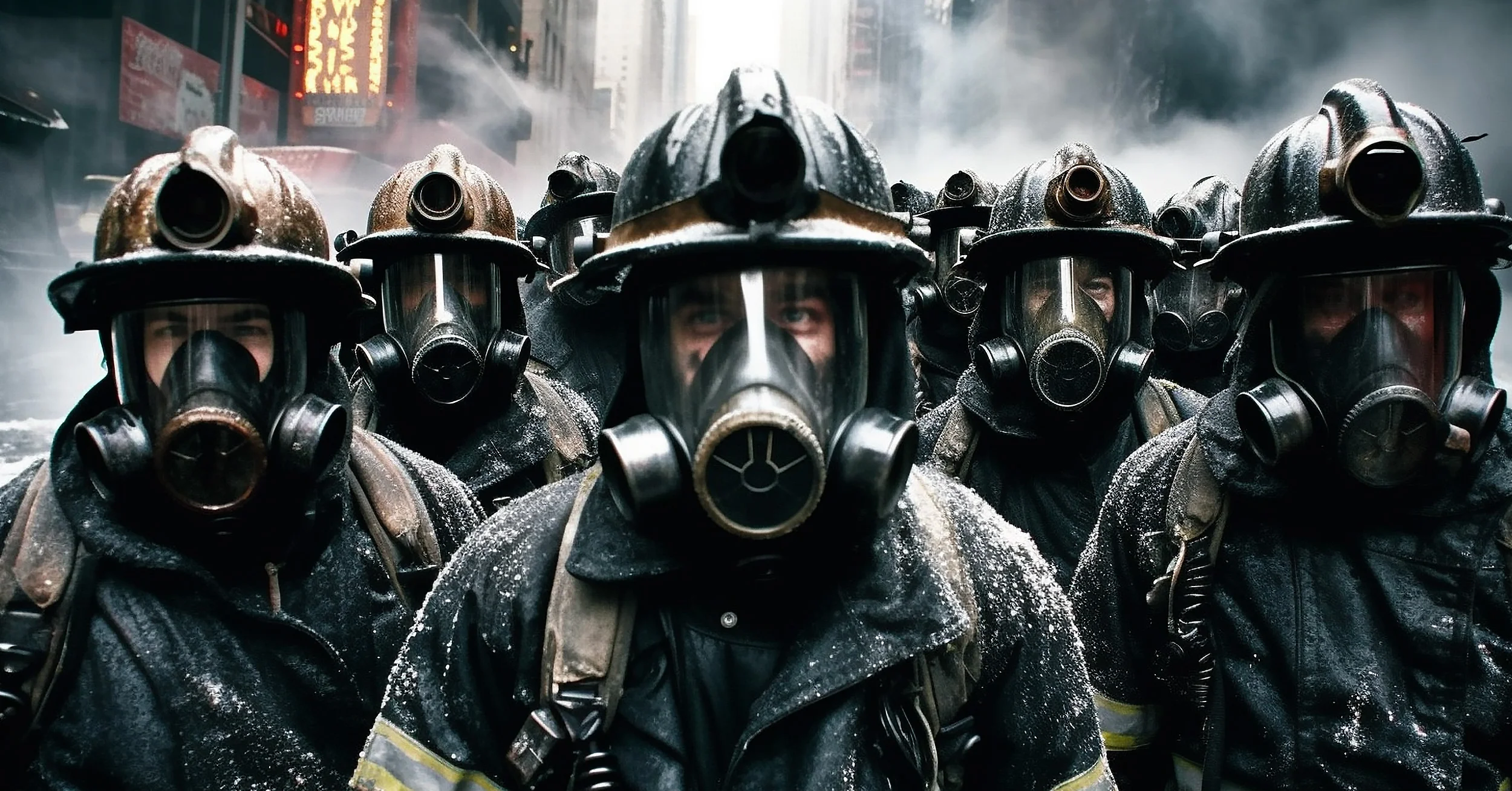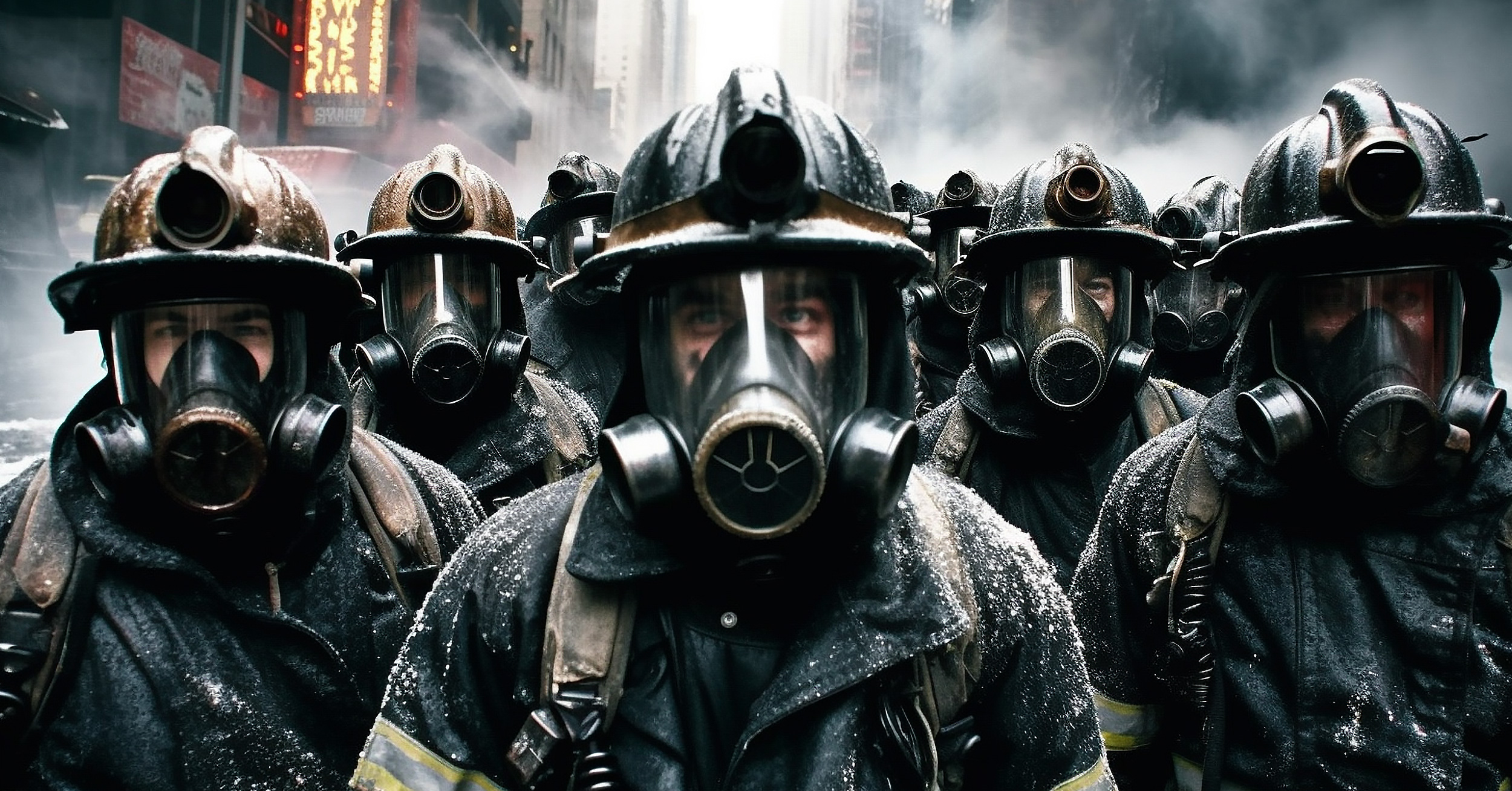 Fight Fire with Fire: How to Level the Playing Field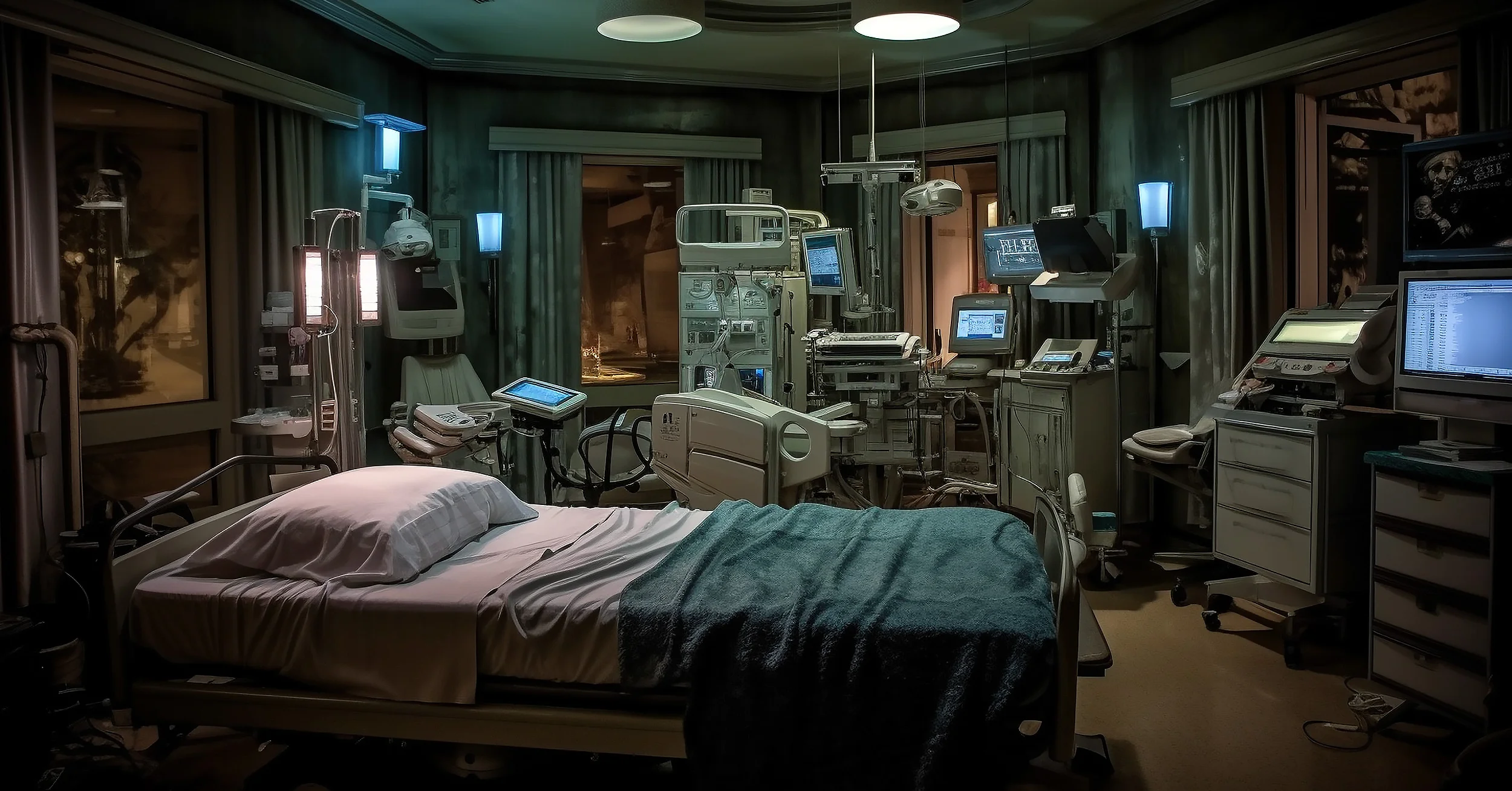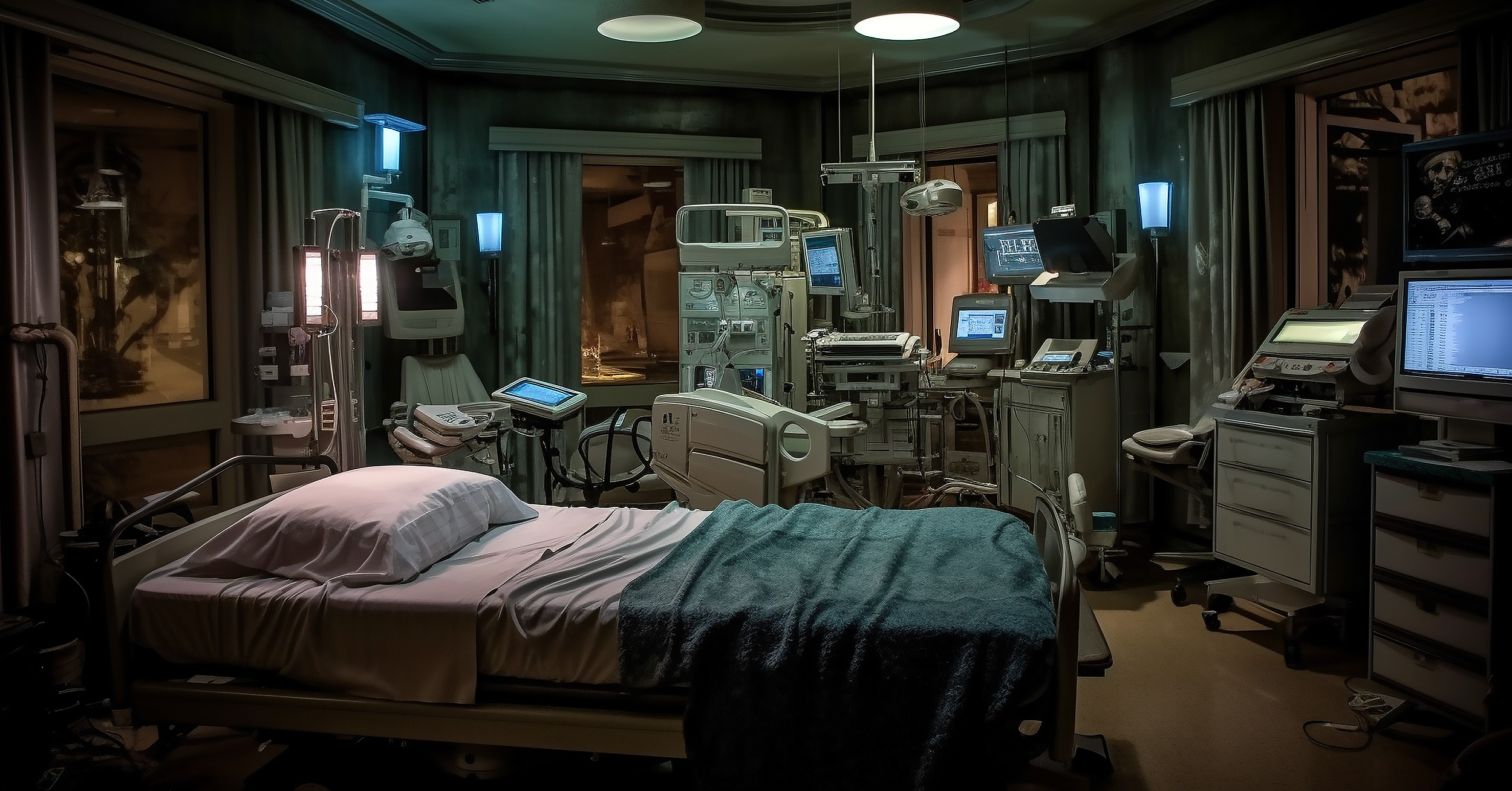 Babamın Son Savaşı: Tıbbi İhmalkarlık Nasıl Babamı Öldürdü
This is the gut-wrenching story of my dad's fatal encounter with medical negligence, a horrifying fight he should never have had to endure.
"The world is a dangerous place, not because of those who do evil, but because of those who look on and do nothing."
Introduction
Can we quantify the heft of an instant, I wonder? Maybe it's the rapid thud of your heart against your rib cage, the biting gasp of breath you can't seem to draw in, or perhaps the deafening stillness that comes after. How do you grasp the enormity of a catastrophe carved from the granite of incompetence, neglect, and lies? What do you do when the life of someone dear to you is teetering on a precipice, and the very system you trusted to be the safety net is the one severing the rope?
The Day Everything Changed
Imagine, if you will, seeing a loved one sprawled motionless on the floor, every second ticking away their chances of survival? Now, picture your worst nightmares coming to life as you realize that the very people you entrusted with their well-being are the puppeteers of their downfall. This is the chilling reality my dad had to endure, a battle against a system designed to shield him but which, in a grim twist of fate, set the stage for his premature and painful end.
My dad was a tower of fortitude, a remarkable man dedicated to aiding others. The essence of his character was his ceaseless generosity, a quality that often had others exploiting his good nature. Seeing this as a kid would anger me immensely, yet my dad's reaction was always underpinned by a tranquil wisdom. "We're not responsible for their actions, only our response," he'd say, a mantra that still reverberates within me. His peaceful demeanor and abhorrence of conflict steered his life, molding a legacy that would outlive him.
Yet, there was one exception to his serenity—his family. Family, to him, was sacrosanct, an unbreakable bond. Any assault on this bond would be met with his righteous wrath. His fiery love and protective nature became my guiding star, modeling the kind of man I aspired to be.
The Trailblazer
His journey to becoming a distinguished doctor was a testament to resilience and tenacity. He was a trailblazer. One of the pioneering Turkish students in Germany, shattering barriers, bridging cultural gaps, and setting an example for future generations. He didn't stop there, carving another niche as one of the first Turks to establish a practice in Germany, demonstrating his relentless dedication and commitment.
He became a sought-after expert in his field, earning two doctorate degrees and lecturing at universities. Even in retirement, tales of his generosity persisted. Merely the mention of his name would bring smiles to people's faces, a tangible testament to the lasting impact he made.
However, life had a cruel twist in store. One unforeseen incident set off a domino effect, altering the trajectory of our lives in ways we couldn't have fathomed.
The Ill-Fated Morning
The memory is as clear as a mountain stream. It was the morning of my birthday, a sight of my dad lying unconscious on the cold marble bathroom floor, breathing rapidly. The emergency room was a whirlwind of frantic medical staff, my dad on a gurney, his face a map of pain. A bloody bruise stretching across the side of his forehead, his nose broken, and an unsettling pain originating from his heavily bruised hip — the sight haunts me even now, three months later.
His pain was a living beast, so much so that it roused him from unconsciousness. As they shifted him in and out of the MRI machine, each movement was a dagger of pain, his screams a testament to his agony. I was convinced he had broken his hip.
The MRI revealed an intracranial hematoma, a condition that can strip even the strongest of their might. They called a brain surgeon while the request for an X-ray of his hip hung in the balance, dwarfed by the pressing concern of his head injury. As I waited outside the ER red zone, cut off from my dad, a creeping dread rushed through my mind while birthday wishes started to pour in.
Despite the severity of his condition, his age led doctors to exhaust non-surgical alternatives before resorting to surgery, the looming threat of complications casting a gloomy shadow. However, the intracranial hematoma clung on, becoming a ticking time bomb, pushing him closer to emergency surgery.
But then, we received a flicker of hope: His hip was not fractured. Relief washed over me like a summer wave, convinced that he must have broken his hip before falling, a common occurrence among older people.
Yet, his excruciating pain persisted, further aggravated by his inability to use the bathroom. After ten grueling hours, they decided to hook up a urine bag, easing his suffering. It was a stark reminder of how seemingly trivial issues can metamorphose into enormous afflictions.
Despite all these trials, my dad's spirit remained indomitable. On the brink of an emergency surgery, he held on, displaying a resilience that was a living testament to his unbending spirit.
Back Home, But Not Quite
17 harrowing days later, he returned home. He was unable to speak and was still battling the pain in his hip, but his spirits were high. Being bedridden was his worst nightmare, but he was happy to be home. His spirit never faltered, his fight never subsided. He surprised us, and perhaps himself too, when he began speaking again, a faint 'good night' just as I was leaving for the night. I spun around, unsure if I imagined it. He nodded and smiled.
It was like one of those cliche Hollywood movie moments that make you roll your eyes. But here it was. A spark of hope, a sign that the man we knew was still in there, fighting.
The Storm That Followed
We held on to that glimmer of hope, unaware of the storm that was brewing. During his follow-up hospital visit a week later, we learned that his intracranial hematoma was healing well. But given his dwindling oxygen levels and persisting hip pain, we requested another look at his hip X-ray.
That's when our worst fears came alive. No X-ray of his hip existed. A chill ran down my spine, the world around me collapsing into a numbing silence.
The actual X-ray revealed a grotesque oversight — an undiagnosed femoral neck fracture. The delay in diagnosis had allowed an infection to seep in and spread, transforming a serious injury into a life-threatening predicament.
Emotions came crashing down like rogue waves — disbelief, anger, the stark realization of the gross medical negligence my dad was subjected to. It was not just an oversight, but a blatant dereliction of duty by those we had entrusted his life to. The consequences were devastating. In older people, the delay in addressing a hip fracture is a death sentence due to the high certainty of complications, a fact I knew too well as a doctor's son.
This shocking discovery led us down a nightmarish path of substandard medical attention and hidden truths. An emergency surgery, which should have been immediate, was postponed until the following week. However, the delay had weakened him even further, and he appeared sedated when wheeled in for surgery. We were told he hadn't been sedated, sparking suspicions of an attempt to mask his condition.
The Post-Surgery Nightmare
Post-surgery, we expected him to be moved to the ICU due to his advanced age and weakened state. However, instead of the intensive care he needed, he was returned to his room. His condition worsened rapidly, he never regained consciousness, and he had to be put on oxygen support. The lack of ICU beds, as claimed by the hospital, was no excuse for the substandard care he received.
The following day, despite his rapidly deteriorating health, we were told that my dad would be discharged. We were flabbergasted. How could they even consider discharging him in his visibly worsening condition? But the horror was just starting.
Just hours after the discharge notice, his breathing became rapid and shallow. He needed immediate medical attention, and a doctor decided to intubate him. Intubation is a procedure that requires precise expertise, but it was left to two visibly inexperienced nurses. I remember one of them holding the tube, nervously asking her colleague, "Is this up or down?" as they closed the door on us.
The Intubation Disaster
The situation inside the room quickly spiraled into chaos. The nurses, clearly out of their depth, bungled the intubation process, turning a routine procedure into a disaster. Their mistake caused my dad's heart to stop. The reanimation team arrived in a frenzy, their tension palpable. A fight almost broke out between the team and the nurses, the mistake leaving everyone on edge. The reanimation team was so agitated that one of them declared they would file a report if they had to be summoned again, but the damage was done. My dad's life hung in the balance due to their malpractice.
Despite the turmoil, we were reassured that his condition was stable, and arrangements were being made to transfer him to an ICU at another hospital. The hospital claimed they were doing everything possible to secure a bed for him, but the supposed shortage of ICU beds in Istanbul was hampering their efforts. It felt as if they were just waiting, hoping for time to run out on my dad, rather than risk a transfer that might expose their malpractice. Their actions were cold and calculated, a far cry from the care my dad, as a patient, deserved. This suspicion was confirmed by a medic who confided in us about what he had witnessed.
The Unveiling of the Malpractice Truth
Desperate, we managed to secure an ICU spot for my dad at a private hospital through friends and family. The Ministry of Health approved the transfer, a glimmer of hope amidst the chaos. However, this hope was short-lived. An ambulance arrived an hour later to take my dad to a different hospital. This sudden availability of an ICU spot after waiting for 4 hours and only after we had located a spot on our own fueled my suspicions of a conspiracy even further.
At the new hospital, the ICU team was horrified at my dad's condition. The man who had been declared stable was far from it. The paperwork provided by the previous hospital was incomplete and didn't accurately describe his condition. The doctor who had treated him at the previous hospital was conveniently unavailable for clarification.
We learned that the undiagnosed femoral neck fracture had led to a severe infection, one that had spread throughout his body. He was severely dehydrated, his body weakened from the lack of fluids. It was a far cry from the 'minor infection' we had been told about at the previous hospital. He was, essentially, a patient in critical condition who had been abandoned.
In the wake of these horrifying revelations, I lodged a complaint with the Ministry of Health. However, the response was pitifully inadequate. They promised an investigation, but it never materialized. No action was taken. It seemed as if they were only interested in whether I would expose the parade of gross negligence and malpractice to the public.
The Final Battle
Despite all that my dad was put through, his natural fighting spirit remained undeterred, surprising medical professionals with his stubborn refusal to falter. This was reflective of a lineage of fortitude inherited over time, encapsulated in a family name given by his country's founder.
The initial antibiotics failed to yield results, and he was put on a stronger dose. His infection started responding, but his heart weakened by the day. We were racing against time, hoping for a miracle.
But the miracle didn't come. The infection, the delayed diagnosis, the malpractice, the gross negligence, the fight — it was too much, even for my dad. His heart, weakened by the ordeal, could not keep up. Three days after starting stronger antibiotics and promising preliminary results, his heart gave out. And just like that, he was gone.
12 days after he had been admitted to the ICU, we received the call we had been dreading. We arrived at the hospital to find his lifeless body, his open eyes taped shut, his face frozen in shock. The man who had taught me to stand up, to fight, to persevere, was no longer with us, his life extinguished by a cascade of incompetence and indifference. He passed away alone in a cold ICU room without the closure he so desperately fought for.
The Last Unspoken Wish
The day of my dad's funeral dawned heavy with dread and grief. As the reality of his passing continued to sink in, the world outside mirrored our turmoil, the sky a bleak, somber gray, a relentless torrential rain matching our pain drop for drop. As we prepared to escort his body to its final resting place, a crowded street fight broke out in front of the funeral vehicle we were in — echoing the battle my dad had waged in the confines of a hospital room.
Against this chaotic backdrop, we sought to fulfill my dad's last unspoken wish — to bring him home one last time. To make one final journey to the sanctuary he cherished, the place he fought tooth and nail to return to during his last days. Yet, the garage door, a mute witness to his many homecomings, refused to budge until our neighbors lent a helping hand. This was a symbolic reflection of the doors that had been relentlessly closed on us throughout my dad's ill-fated medical journey.
The pain of loss is often described as a physical ache, a torment that pierces your very soul. I never imagined that this torment would manifest so tangibly. As I lifted my dad's coffin, a testament to his physical absence, an excruciating pain stabbed me in the back. My body gave out, the pain immobilizing me, forcing me to concede to a friend's help.
In our darkest hour, the heavens opened up. The downpour transformed the cemetery into a slippery battlefield. Each step was a struggle, the slick earth beneath us offering no solid ground. As we labored to lower my dad into his grave, the struggle felt symbolic of our journey. The slipperiness a cruel reminder of the uphill battle we had waged against a flawed system, culminating in a loss that was completely preventable.
The Butterfly Effect
My dad's journey from this world was no less tumultuous than his life. Every step, every obstacle seemed to echo the battles he fought, the challenges he faced with an unwavering spirit and a resilient heart. His departure was a heartbreaking reminder of the man he was — strong, determined, undeterred by life's curveballs.
And in that moment of pain, a new resolve took root in my heart. I pledged to fight this battle, for him and for everyone who has suffered the same fate. Because a lack of accountability and a disregard for basic protocols is not a one-off occurrence, but a systemic failure.
In sharing my dad's story, I'm not seeking sympathy. This tale is not just the story of a man's life but a reminder of the importance of vigilance, of holding those in power accountable, and the profound impact one life can have.
The road to justice is paved with uncertainty, and the road to reform laden with resistance. But major transformational change often starts with small, seemingly insignificant acts that later prove to be monumental. I strive to follow his advice, knowing that each step, each fight against this broken system, could be a catalyst for change. As I continue the quest for accountability and justice, I carry my dad's spirit with me, his determination, his resilience, and his unfaltering belief in making room for what you want in the world. But as I press forward, I cannot shake off an unsettling thought — how far will the system go to protect itself?