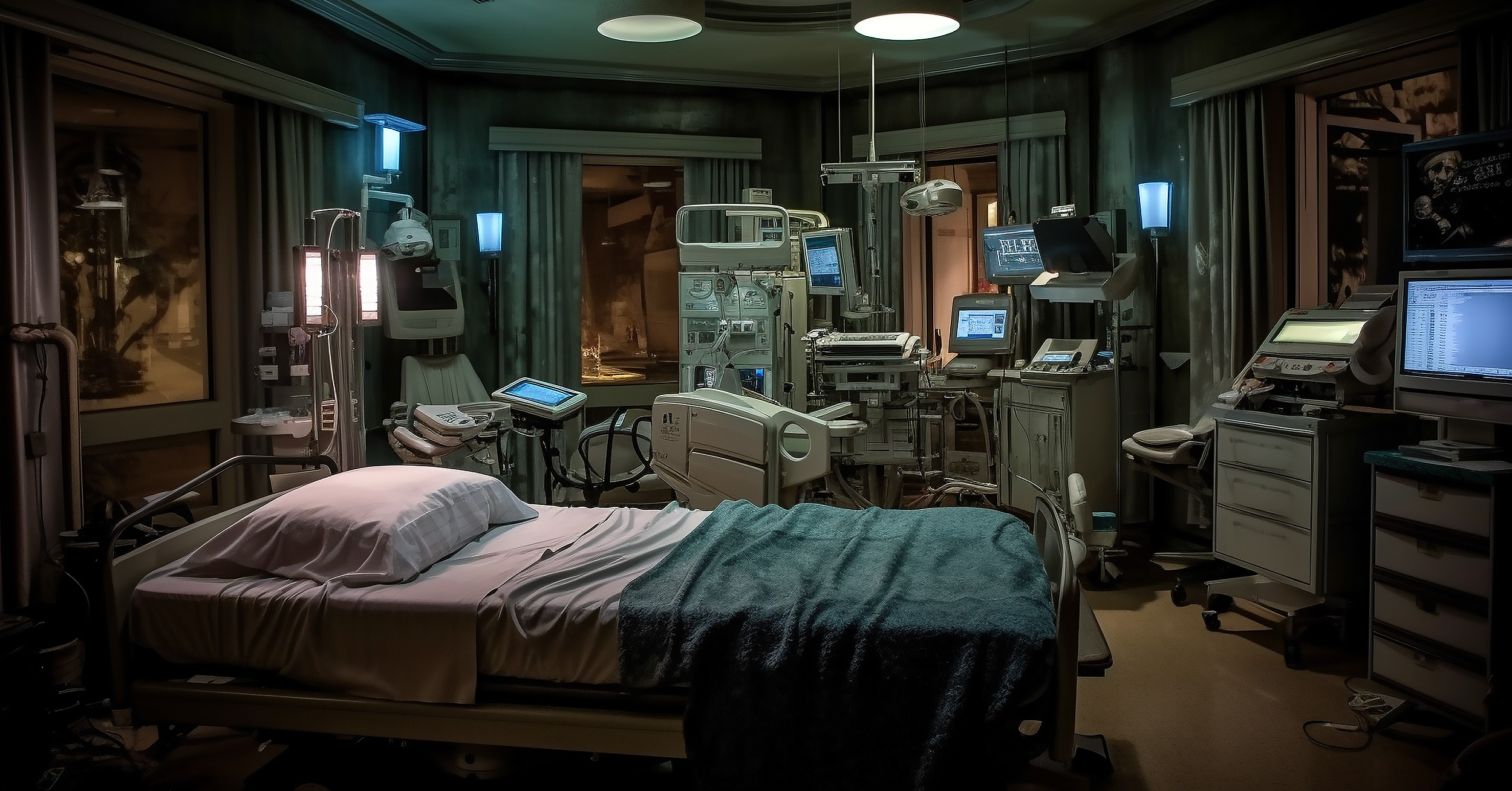 Babamın Son Savaşı: Tıbbi İhmalkarlık Nasıl Babamı Öldürdü
Is corruption silently corroding your future? Discover the hidden parallels between political and corporate misconduct.
"Good people do not need laws to tell them to act responsibly, while bad people will find a way around the laws."
Introduction
Do you ever stop and ask yourself why, despite working tirelessly, the ends seem to barely meet? Why the crime rates in our neighborhoods, even in those that used to be safe, refuse to decrease? Why our collective progress, as communities, as a nation, often feels as elusive as the pot of gold at the end of a rainbow?
If these situations agitate you, even make you a bit angry, you are not alone. They are the symptoms of a relentless, insidious enemy that festers unseen:
Corruption
Corruption, in its myriad forms, presents a daunting challenge for societies globally. From the political corridors of power to the high-rise offices of big corporations, its tentacles leaving prints everywhere.
While both political and corporate corruption are driven by similar motives and involve acts of bribery, fraud, and embezzlement, their manifestations and impacts can differ significantly.
Similarities Between Political and Corporate Corruption
Nature of the Act: Both political and corporate corruption fundamentally involve the misuse of power or position to achieve personal gain. This can manifest in various forms like bribery, embezzlement, and fraud.
Motive: The driving force behind both forms is often greed, personal enrichment, or the intention to consolidate power.
Breach of Trust: In both cases, the corrupt individual or entities breach the trust placed in them. Politicians betray their constituents, while corporate entities or individuals let down shareholders, employees, and customers.
Whistleblowers: Both realms see brave individuals or groups coming forward to expose corrupt activities, despite potential risks to their own safety and well-being.
Differences Between Political and Corporate Corruption
Scope & Impact:
Political Corruption: Often involves the misuse of taxpayers' money, leading to economic and developmental challenges. The impacts of political or government corruption can be widespread, affecting an entire nation's trajectory, from education and healthcare to infrastructure and public services.
Corporate Corruption: While it can have vast economic repercussions, its scope is usually confined to the industry or sector the corporation operates in. Stakeholders primarily affected include shareholders, employees, and, in some cases, consumers.
Regulation and Oversight:
Political Corruption: National governments and international bodies often establish regulations. Entities like the United Nations or Transparency International play crucial roles in setting anti-corruption standards.
Corporate Corruption: It's primarily overseen by industry-specific regulations. Securities and Exchange Commissions, for instance, monitor corporate financial dealings to prevent embezzlement or fraud.
Exposure and Whistleblowing:
Political Corruption: Exposés often come from investigative journalists, opposition parties, or international bodies.
Corporate Corruption: Whistleblowers are frequently insiders, employees who notice discrepancies in financial statements or unethical practices.
Impacts on Society
Economic Repercussions: Both forms of corruption can stymie economic growth. Political corruption often deters foreign investments and can inflate costs of public projects, while corporate corruption can lead to market distortions and reduced investor confidence.
Social Implications:

Political Corruption: Can lead to social unrest or disillusionment with the governing body or system. It can erode public trust, reduce civic participation, and in extreme cases, instigate revolts or uprisings.
Corporate Corruption: Can result in job losses, reduced consumer trust in brands or industries, and can contribute to economic recessions if large corporations are involved.
Moral Erosion: Both forms create a society where dishonesty might seem rewarding, potentially leading to a moral decay where younger generations view corrupt practices as the norm.
The Most Destructive Force in the World
Corruption, much like rust, silently eats into the core of our societal foundations. But unlike rust, which leaves a visible trail of decay, the damage caused by corruption isn't always so apparent.
It's a parasite that saps vitality from our social structures and chips away at the trust between the people and their institutions.
Consider the integrity of a bridge, compromised by the invisible but persistent gnaw of rust. Cars, trucks, people continue to travel over it, unaware of the danger that lurks beneath their feet.
That's what unchecked corruption does to our society.
Now imagine your hard-earned money being channeled not into improving our schools, hospitals, and infrastructure, but instead into the deep pockets of a corrupt few through bribery, embezzlement, and fraud.
It's like planting seeds on rocky soil, hoping for a healthy crop to grow. 
It's an exercise in futility. But also a reality in a world riddled with corruption, where the fruits of your labor are unjustly reaped by others.
If that realization doesn't fuel a sense of anger, what will?
Anger, however, isn't a negative force when channeled correctly. It can ignite the spark for change, much like how a single spark can start a wildfire.
We need to harness this anger, use it as a force for good and a force that compels us to action, that demands transparency, accountability, and fairness from both the public and private sectors.
I've decided to channel this anger into a cause that matters.
And yet, I can't do this alone.
Change, like a massive boulder, is impossible to move single-handedly.
Channel Your Anti-Corruption Anger
Not into futile resentment, but into productive actions. Support ethical organizations, voice your displeasure against corruption, and believe in a world where honesty and hard work are rewarded.
Together, we can strive for a world where societal structures are fortified against corruption. A world where crime rates decrease because fairness and lawfulness aren't the exception, but the norm.
In this world, your paycheck won't lose its value because of hidden, corrupt forces, and social stability won't be a luxury, but a given.
Let's channel our collective anger into the shared pursuit of a world that's as sturdy and unyielding as stainless steel, free from the corroding influences of corruption.
Remember, it's often the collective roars of the 'ordinary' that brings extraordinary changes. Let's unite our voices, our efforts, our anger.
Conclusion
Addressing these challenges requires concerted efforts from global communities, stringent regulatory bodies, and an informed and vigilant public.
Together, we have the power to shape a future that's more than just a dream.
If you're as passionate as I am about exposing and fighting corruption, consider joining our cause! Subscribe to our dedicated newsletter "Bestie Fire Fighters", a newsletter battling the flames of corruption, so you don't have to fight the fire alone.