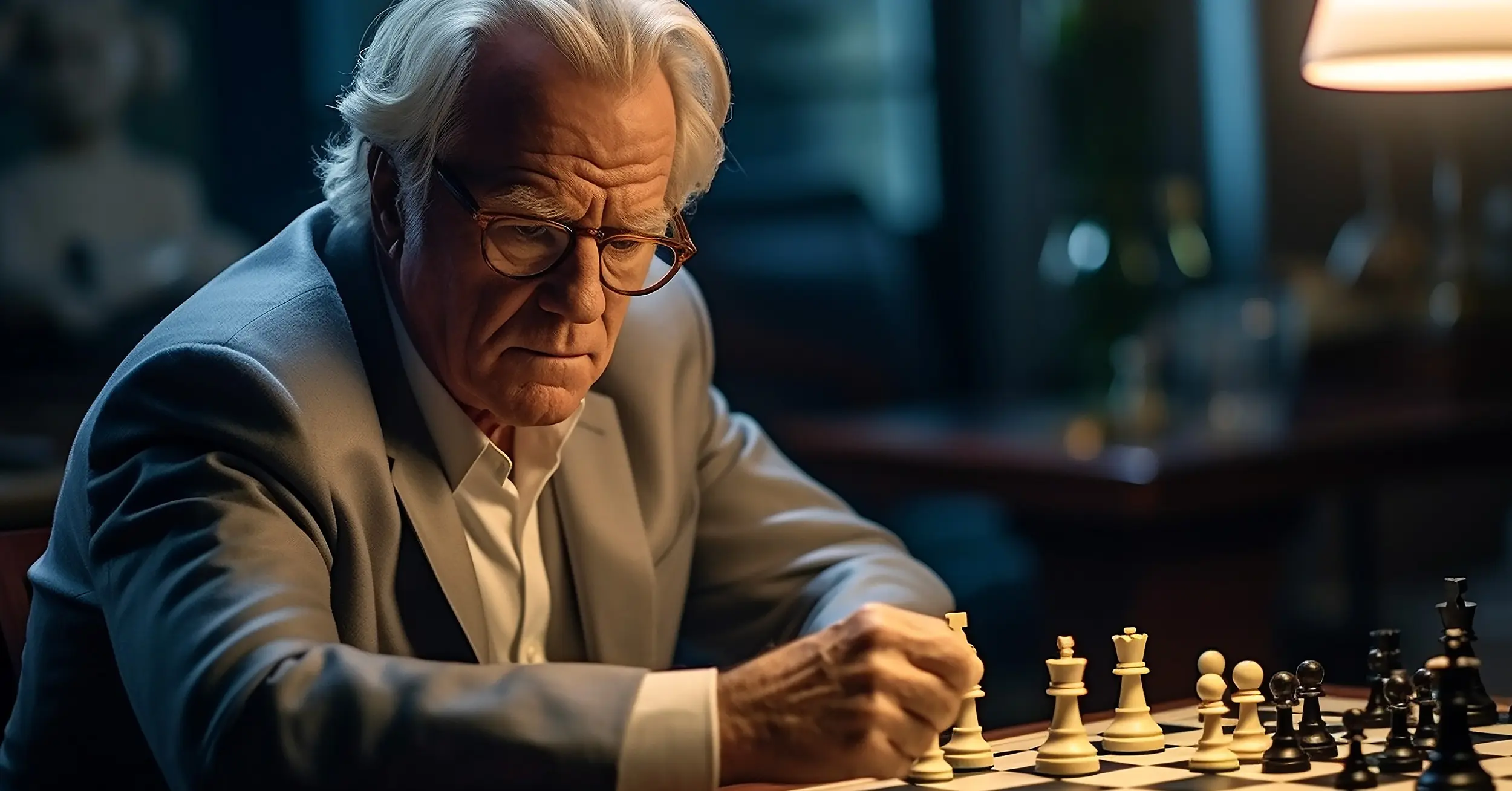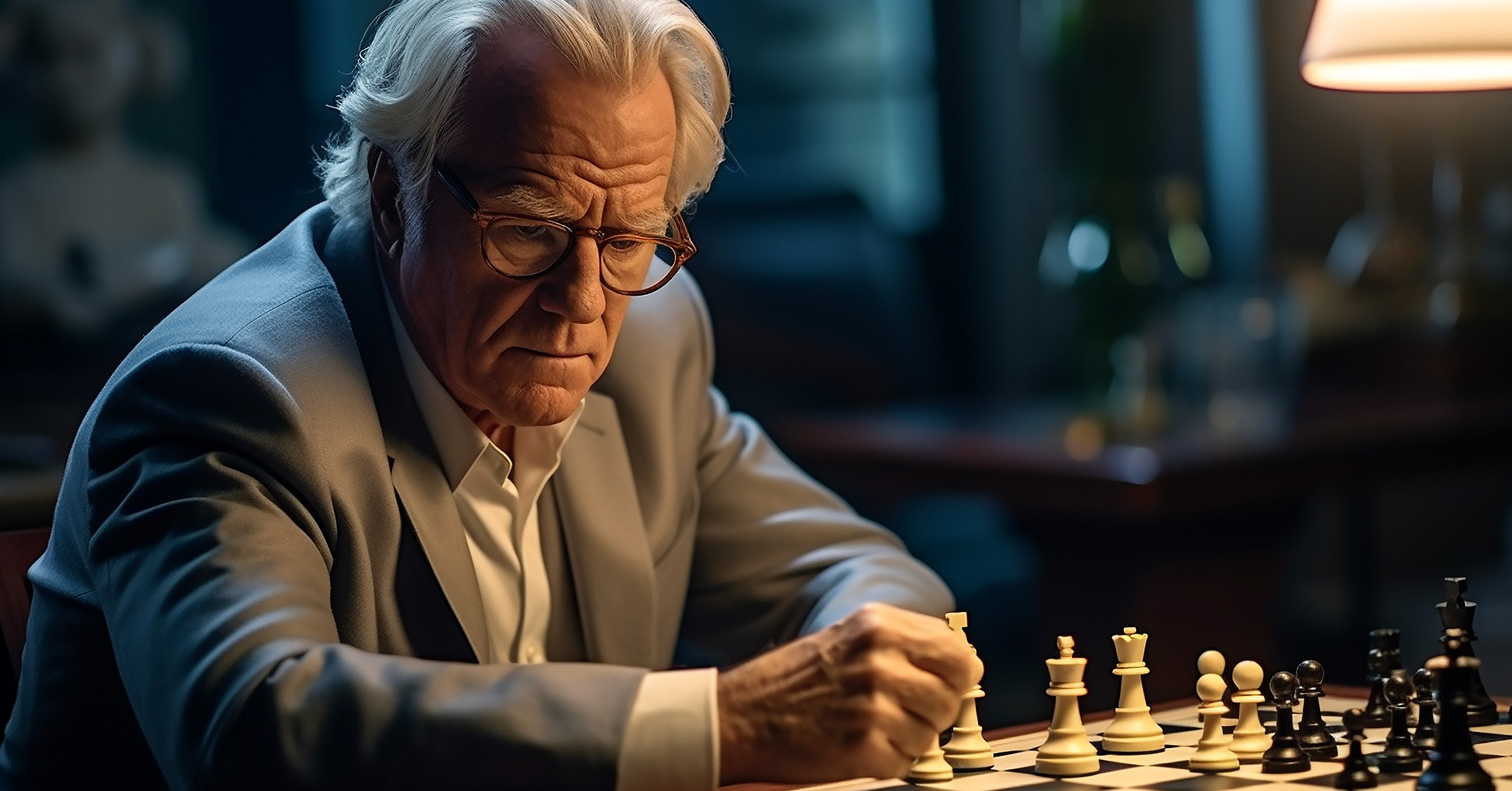 Hidden Treasures: How Do Corporate Raiders Make Money?
Discover the unexpected journey of corporate raider Sir James Goldsmith who defied norms and plotted an unorthodox path to prosperity.
"In our obsession with antagonisms of the moment, we often forget how much unites all the members of humanity."
Introduction
What if there was a man who foresaw the unraveling socio-economic crises and geopolitical threats we face today, three decades ago? What if he warned us about the destruction that globalization would create, predicting the annihilation of the middle class, a surge in social unrest, constant armed conflict, and the haunting specter of income inequality? And what if this same man was ridiculed, scorned, and smeared by the corrupt establishment he was battling against?
This man existed. His name was Sir James Goldsmith. A billionaire financier, high-stakes corporate raider, and maverick, Goldsmith was a controversial figure in his time. But today, his deep insights into the destructive forces of globalization and his fight to protect national interests resonate more deeply than ever. This is the untold story of Sir James Goldsmith — the corporate raider who almost changed the future.
The Maverick: Unfolding Goldsmith's Background and Career
Sir James Goldsmith's journey was as fascinating as his predictions. Born in Paris to an affluent Franco-British family, his life was steeped in privilege. However, he was far from content with an inherited lifestyle. He was a man with an indomitable will, an astute mind, and an uncanny knack for identifying business opportunities where others didn't.
Goldsmith started his entrepreneurial journey by taking over a small pharmaceutical company and turning it into a multinational conglomerate, General Occidental. Later, he famously executed a hostile takeover of the British food company, Bovril, dramatically expanding his business empire. His audacious business maneuvers eventually became the inspiration for the character Sir Larry Wildman in Oliver Stone's iconic movie, Wall Street.
But Goldsmith was more than just a business magnate. He was a political activist, a committed environmentalist, and an outspoken critic of globalization — roles that added layers to his already intricate persona.
Chessboard Mastermind: Understanding the Corporate Raider
Sir James Goldsmith was not just a successful entrepreneur; he was a master strategist. As a corporate raider, he excelled in identifying undervalued companies, taking them over, and increasing their value, either through restructuring or sale. This high-risk, high-reward strategy required a combination of analytical insight, market understanding, and raw courage — attributes that Goldsmith possessed in abundance.
This strategy was not always popular, but Goldsmith was unapologetic, insisting that his actions often exposed and corrected inefficiencies. He once famously noted, "You've got to understand, most of these people are not ready to be unplugged. And many of them are so inured, so hopelessly dependent on the system, that they will fight to protect it."
Goldsmith's financial conquests were not limited to any one continent. He traversed Europe and North America, identifying targets, acquiring control, and ultimately turning failing companies into profitable ventures. His tactics, although controversial, were incredibly effective. His multi billion-pound empire was a testament to his strategic acumen and his ability to stay several steps ahead of his competitors.
In his 1994 book "The Trap", Goldsmith shared his philosophy: "In business, the rule is to use law and regulation to your advantage, but never to be deceived by them. They are not truths of nature. We have to reach out beyond them and stay open to new possibilities."
While many remember Goldsmith for his high-profile corporate takeovers, his fight against the status quo extended beyond boardrooms. His vision of the potential perils of unchecked globalization remains eerily relevant in today's world.
The Tornado on the Horizon: Goldsmith's Forecasts on Globalization
Goldsmith was a corporate raider, but he was also a visionary. In the mid-90s, when the concept of globalization was still new and generally perceived as beneficial, Goldsmith was one of its earliest and fiercest critics. He understood its potential to reshape our world, predicting that globalization, while advantageous for the rich, would dismantle the middle class, society's bedrock.
In "The Trap," Goldsmith wrote, "Global free trade will force the poor of the rich countries to subsidize the rich in poor countries. What GATT means is that our national wealth, accumulated over centuries, will be transferred from a developed country like Britain to developing countries like Communist China, now building its first ocean-going navy in 500 years."
In his 1995 book "The Response", he wrote, "Economic progress, as we have known it, is the product of human labor and genius. To progress, our society must maintain a balance. It must ensure that the benefits of this progress are spread among all who contribute, not concentrated in the hands of the few."
Goldsmith understood that globalization could disrupt this balance. He argued that the pursuit of cheaper labor in developing nations could lead corporations to offshore jobs, causing wage stagnation, unemployment, and increasing income disparity in developed countries.
He warned, "As jobs migrate to where labor is cheapest, wage levels in the developed world will inevitably fall."
His views were criticized, with many arguing that globalization would lead to overall economic growth. However, Goldsmith pointed out that the aggregate growth would benefit a small elite, leaving the majority worse off. His warnings were prophetic, with the growing income inequality in developed countries today corroborating his concerns.
The Canary in the Coal Mine: Job Exportation and Its Dire Consequences
In detailing the potential negative consequences of globalization, Goldsmith used the powerful metaphor of a "canary in a coal mine." He suggested that the middle class, like the canary, would be the first to feel the negative impact of globalization — a warning signal of the impending danger.
He warned that corporations, driven by the pursuit of cheap labor, would offshore jobs, leading to wage stagnation, unemployment, and burgeoning income disparity in the home country. His forebodings were met with skepticism and disbelief. However, three decades later, his words ring true. The relentless pursuit of profit and the associated offshoring of jobs have led to a decline in middle-class prosperity in the Western world.
In "The Trap," Goldsmith wrote, "It is those with least skills — those who traditionally, in a full employment environment, could nonetheless earn a living wage — who suffer first and suffer most." Today, we see the evidence of his warning in the increasing wealth disparity and the shrinking of the middle class across many developed nations.
He was particularly vocal about the North American Free Trade Agreement (NAFTA), arguing that it would lead to significant job losses in the US. In a 1994 interview with Charlie Rose, Goldsmith stated, "What will happen is that the jobs will leave the U.S. and go to Mexico. The living standards will therefore decline... and the living standards of people in Mexico will go down too."
His fears materialized. According to the Economic Policy Institute, by 2013, NAFTA had led to a net loss of nearly 700,000 jobs in the US, providing a real-world example of Goldsmith's prophetic warnings.
A Chain Reaction: Social Unrest and Environmental Collapse
Goldsmith's predictions did not stop at the economic repercussions of globalization. He envisioned a chain reaction — with economic instability leading to social unrest and rapid environmental degradation. Today, his warnings seem not only prescient but also chillingly accurate.
Goldsmith argued in "The Response" that "if economic activity is separated from societal concerns, then society becomes undermined." His understanding of the interconnectedness of economic, social, and environmental impacts of globalization was ahead of its time.
He warned of a domino effect — economic instability leading to social unrest and rapid environmental degradation. "When you destroy the economy, you create a great deal of instability," Goldsmith explained in a 1994 interview. "This instability creates a great deal of social unrest. It can create also nationalism, protectionism, and it can lead to war."
Indeed, today, we witness the truth of his warning. Economic uncertainty has stirred populist movements worldwide, with social unrest becoming increasingly common. Simultaneously, the relentless pursuit of profit in a globalized economy has led to unprecedented environmental damage.
Geopolitical Destabilization: A Warning Unheeded
Globalization, Goldsmith contended, doesn't simply disrupt economies and societies; it also has profound implications for global peace and stability. He argued that the drive for economic liberalization and the unimpeded flow of goods, capital, and labor across national borders could lead to the erosion of national sovereignty and the destabilization of traditional societal structures.
According to Goldsmith, this disruption of the status quo can trigger civil unrest, increase tensions between nations, and even lead to conflicts and wars. When nations lose control over their economies and their ability to meet the needs of their citizens, the resultant social discontent can manifest as geopolitical tension.
In "The Trap," Goldsmith expounds on this by saying, "In a global free market, where nations are prevented by competition from applying social values, there will be little reason for societies to remain cohesive. The pressures will lead towards social disruption, followed inevitably by authoritarian government."
This passage presents a chillingly accurate forecast of the rise in geopolitical instability that we have witnessed in recent years. He warned that the quest for absolute free trade would lead to social disruption and geopolitical instability, with nations struggling to retain their social and cultural identity.
In many ways, Goldsmith's words echo in the geopolitical upheavals of the 21st century. The rise of nationalist movements, the escalating tensions between global powers, and the increasing incidences of civil unrest can all be linked, at least in part, to the economic dislocation caused by globalization.
Preserving the British Pound: Goldsmith's Fight for Economic Sovereignty
Goldsmith is perhaps less remembered for his instrumental role in preserving the British pound, a pivotal point in the economic history of the United Kingdom. In the mid-90s, the nation was on the precipice of a significant shift, flirting with the idea of adopting the Euro. Goldsmith, perceiving this move as a forfeiture of Britain's economic sovereignty, fervently campaigned against it.
He founded the Referendum Party in 1994 with the express promise of holding a referendum on Britain's membership in the European Union. Although the party failed to secure parliamentary seats in the 1997 general election, its influence was far-reaching. Goldsmith's passionate campaign etched a lasting impression in the public consciousness and arguably tipped the scales of public opinion.
His untimely death in 1997 brought an end to his political career. Yet, his vehement opposition to the Euro adoption endured. The UK decided to retain the pound, a decision that, with the benefit of hindsight, may have shielded it from the financial turbulence experienced by Eurozone countries today.
Goldsmith's fight was not without controversy. It drew criticism and sparked heated debates, reflecting his steadfast belief in national sovereignty and economic autonomy. His bold stance provides a fascinating lens to examine the ongoing discussions around economic sovereignty.
The Goldsmith Solution: Vision for a Sustainable Future
Goldsmith's predictions about the future were indeed alarming. However, he was not one to merely highlight problems without proposing solutions. His comprehensive plan to combat the adverse effects of globalization and free trade, as articulated in his book "The Trap," offers valuable guidance for our modern world.
Goldsmith envisioned a restructuring of the global economy based on three cardinal principles — regionalization, sustainability, and prioritization of human welfare.
1. Regionalization Over Globalization
Goldsmith dared to challenge the widely accepted narrative that globalization and free trade are key to prosperity. His counter-proposal of 'regionalization' suggested a focus on domestic or regional production to meet a nation's essential needs.
Applied to today's context, this might entail strategies like reshoring industries, supporting local businesses, and prioritizing regional trade partnerships. Such regional focus promises job security, economic stability, and reduced dependency on vulnerable, lengthy supply chains, a critical factor considering the recent global pandemic's significant disruptions.
2. Sustainability
Beyond his financial acumen, Goldsmith was also a visionary of environmental stewardship, championing sustainable practices well before the modern rise of ecological consciousness. Particularly within agriculture, he advocated for sustainable and organic practices, arguing against chemically intensive industrial farming. On the subject, Goldsmith said, "We need a form of agriculture which does not devastate the land but works in harmony with nature."
In a world dominated by high-yield crops, genetically modified organisms, and chemical fertilizers, Goldsmith foresaw the inevitable environmental and health repercussions. His belief in organic agriculture's potential is increasingly relevant today, considering the escalating environmental crisis and growing concerns about chemically processed food's adverse effects.
A transition to organic farming, as Goldsmith advocated, is more resonant than ever. It aligns with the global push for sustainability, respects nature's cycles, enhances soil health, promotes biodiversity, and produces food that is free from harmful chemicals and genetic modifications.
3. Prioritizing Human Welfare
A key pillar of Goldsmith's vision was a call to prioritize human welfare above unrestricted economic growth. He advocated for policies promoting job security, fair wages, and equitable distribution of wealth. In today's terms, this could manifest in progressive taxation, comprehensive social security systems, inclusive labor policies, anti-corruption measures, and corporate reforms that prioritize employees' wellbeing along with shareholders' interests.
Moreover, his approach can serve as a buffer against rising social unrest and populist nationalism. Ensuring a more equitable distribution of economic progress can help address feelings of disenfranchisement and disillusionment, which fuel social and political discord.
Goldsmith's Legacy: A Beacon and a Warning for the Future
Sir James Goldsmith was many things — entrepreneur, industrialist, environmentalist, political activist, and, above all, a visionary. His foresight about globalization's risks and his efforts to provide an actionable path forward distinguished him from his contemporaries.
In retrospect, Goldsmith was more than a famous corporate raider; he was a man far ahead of his time. He critiqued globalization and free trade, offering a clear, actionable path forward. His insights remain invaluable as we grapple with today's economic, social, and environmental challenges.
By espousing the principles of regionalization, sustainability, and human welfare, we have the opportunity to shape an economy that serves all, fostering prosperity without compromising our planet.
Conclusion
Goldsmithh's life offers a valuable lesson about the courage to challenge prevailing narratives and advocate for what one believes in, regardless of unpopularity or anti-establishment sentiment. It reminds us of our role in creating a more balanced, inclusive future.
As we negotiate the intricacies of the 21st century, the words, ideas, and legacy of Sir James Goldsmith serve as both a beacon and a warning. His vision prompts us to question, reflect, and act, for the future of our world depends on it.