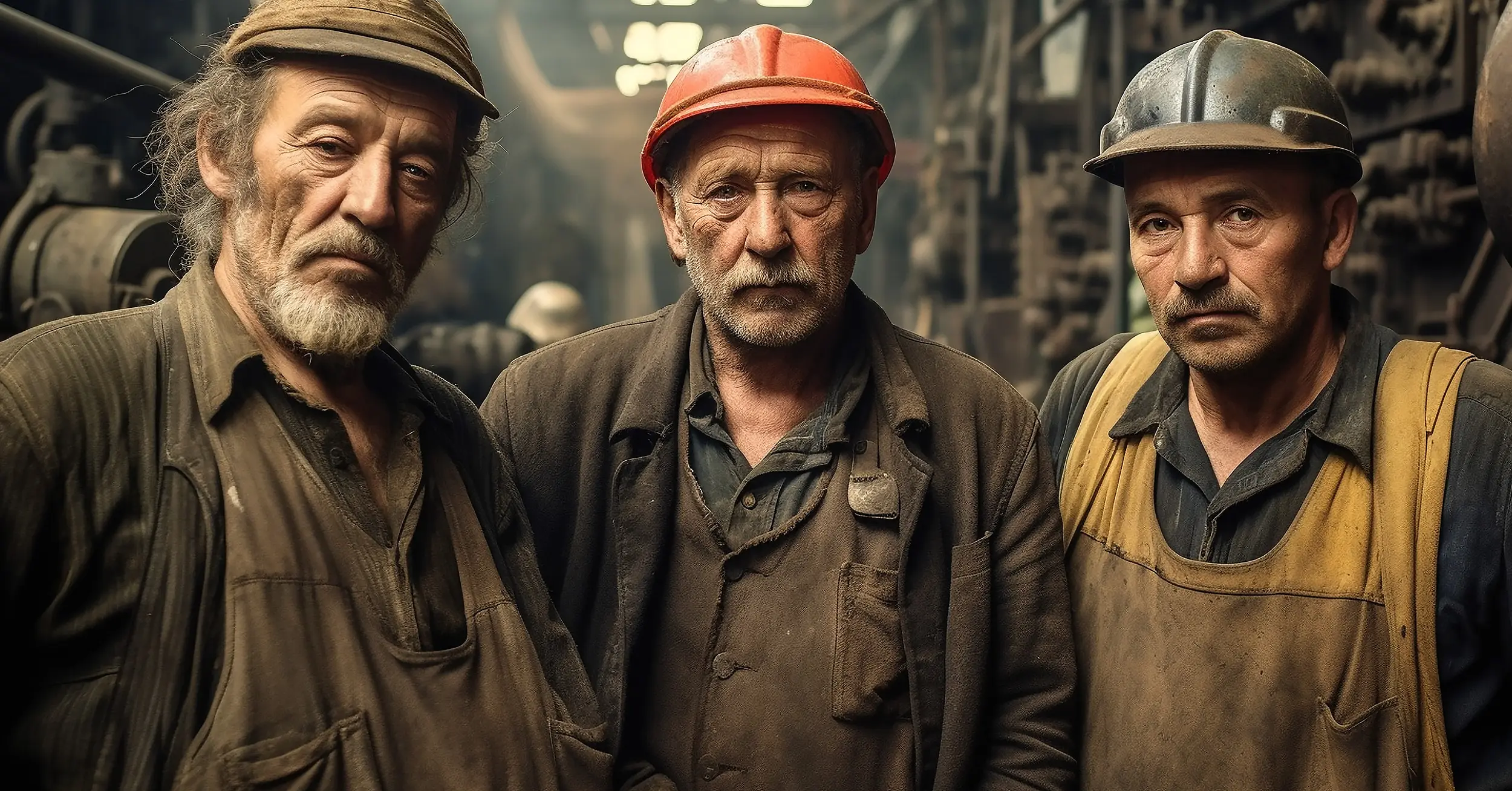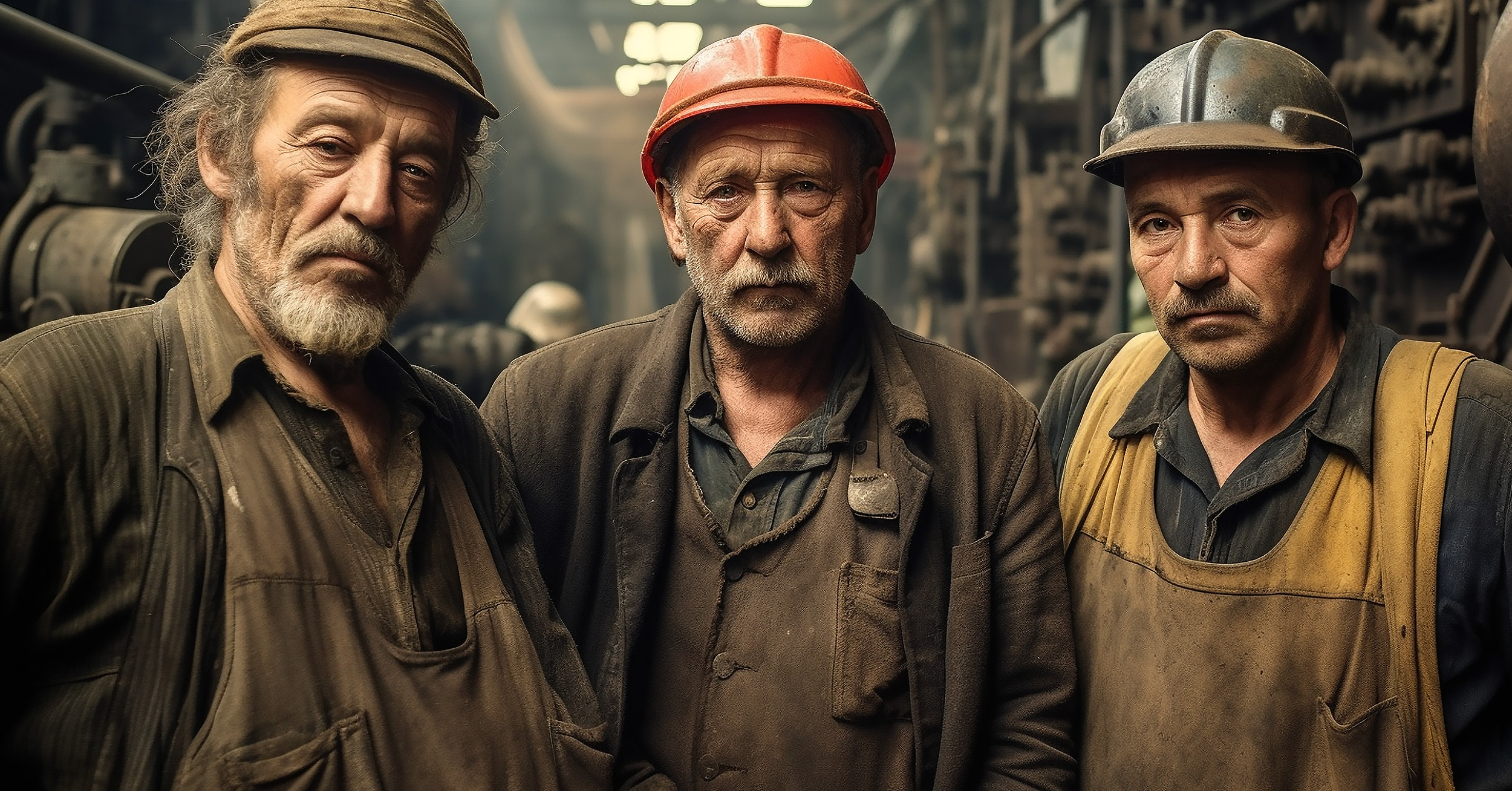 Ethical Considerations in Hostile Takeovers and Restructuring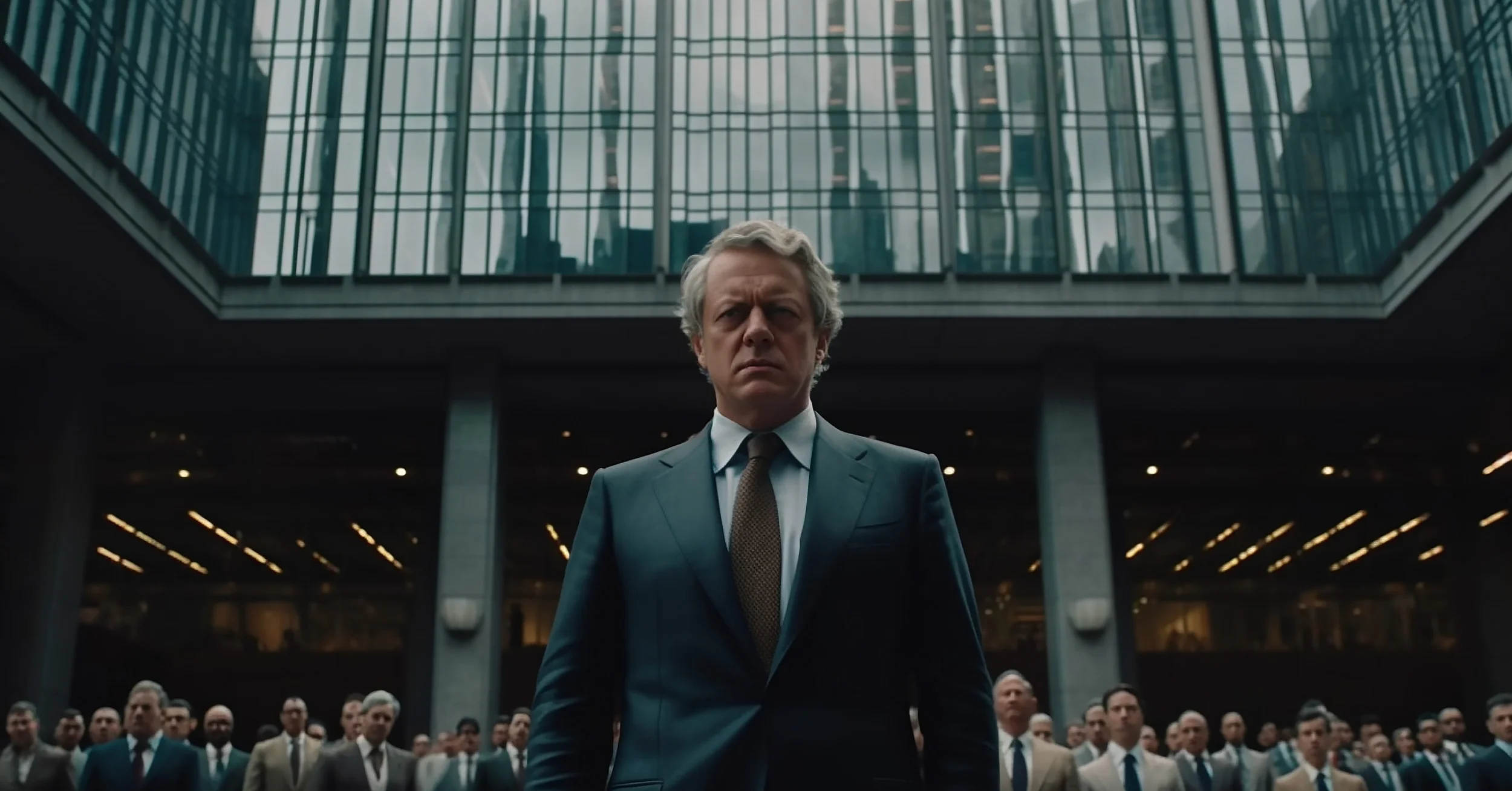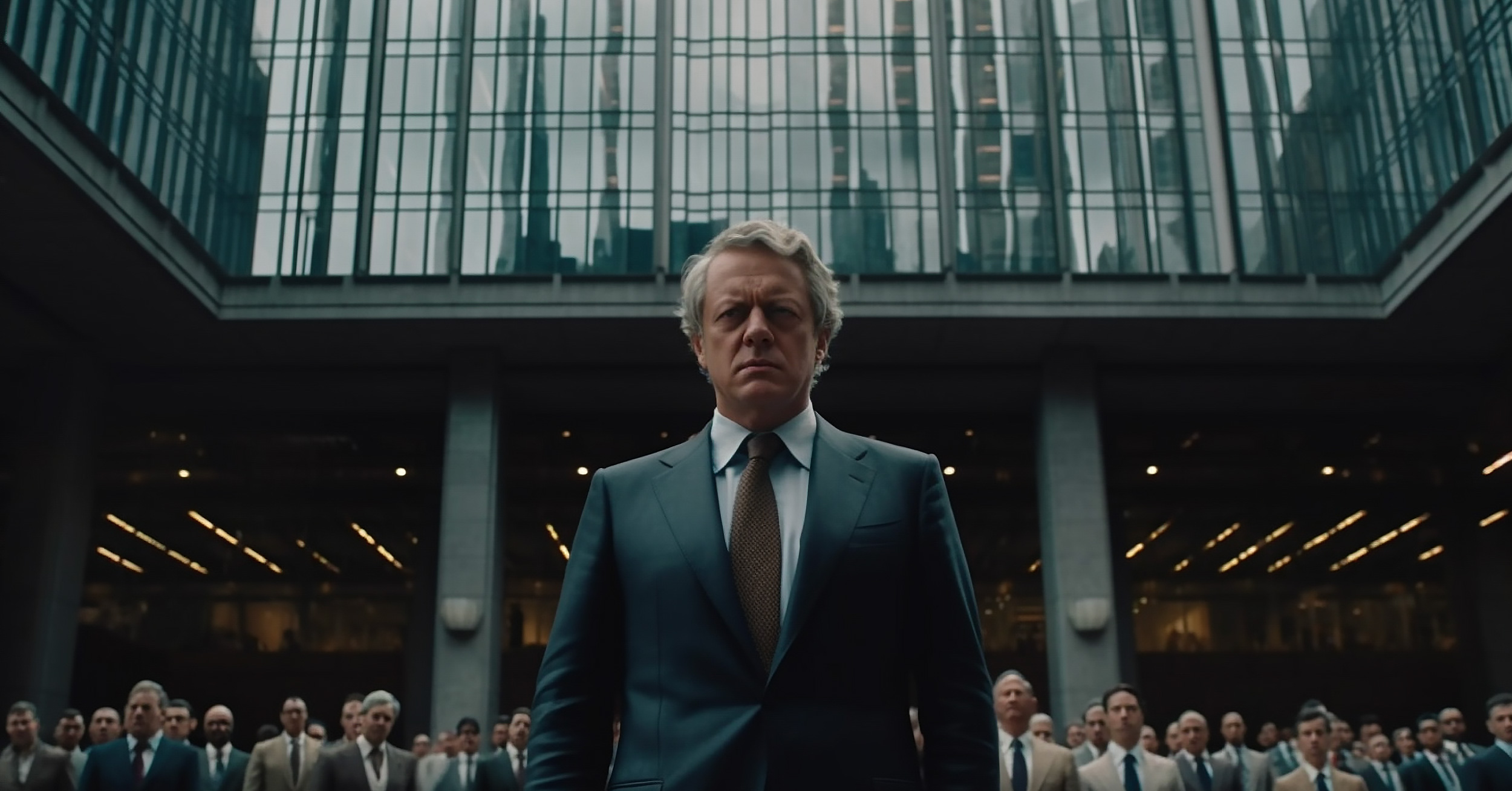 Barbarians Clash: The Rise and Fall of Corporate Raiding
Do you want to learn about corporate raiders? Are you wondering what exactly a corporate raider does? If yes, then this is the article for you.
"When nobody wants something, that creates an opportunity."
Introduction
The term corporate raider often evokes images of Gordon Gecko and his cutthroat capitalism in the movie Wall Street. In this article, I'll explain in detail what corporate raiders are, how they operate, why they are such controversial figures in finance, and why they are often misunderstood and painted in an unfair light.
What Is A Corporate Raider?
A corporate raider is a person or company that seeks to acquire control of public corporations with the aim of a financial gain. Corporate raiders are also sometimes referred to as takeover artists. Corporate raiding is not illegal in most jurisdictions and may be accomplished by a variety of means, including:
Acquiring shares in a publicly traded company through open market purchases
Purchasing enough voting rights in private companies (either through direct purchase or by proxy) to influence corporate decisions
Making an "unsolicited" or "hostile" offer for all (or enough) outstanding shares in a target company
What Is A Hostile Corporate Takeover?
A hostile takeover is often an attempt by one company or person (the "corporate raider") to take over a second company (the "target") through the purchase of enough shares to secure a majority on that company's board. It can be expensive, time-consuming and can end in failure if the target company succeeds in blocking the takeover attempt.
Corporate Raider vs Hostile Takeover
A hostile takeover happens when an individual or company makes an unsolicited attempt to acquire a target company, sometimes by buying shares of the target before making a public bid and the target company's management and board fights back by trying to block the takeover attempt.
Corporate Raider vs Private Equity
In the 1980s, most private equity firms used leveraged buyouts (LBOs) to finance their hostile takeovers and acquire public companies. Today, the private equity industry has changed and many private equity firms will no longer engage in hostile takeovers.
That said, not all LBOs are private equity deals either — some involve public companies that have been taken over by investors with a strategic plan for improving their operations.
Corporate Raider vs Activist Investor
The main difference between a corporate raider and an activist investor is their investment approach and objective.
A corporate raider is someone who buys large stakes in companies with the intention of controlling boardroom decisions and/or acquiring public companies. Activist investors, on the other hand, tend to be minority shareholders who want to see a change in management and improvement of a company's performance rather than ownership or control.
There are many different types of activist investors out there today, including private investors, hedge funds, mutual funds and pension funds.
How Does A Corporate Raid Work?
A corporate raid is when a corporate raider buys a large stake in a public company, frequently with the intend to acquire the company and take it private.
Corporate raids can take on many forms, including:
Buy shares and take over the company
Sell off the targets assets at a profit
In general, there are three types of investors who might want to make use of these tactics:
Hedge funds (you probably already know what hedge funds are)
Private equity firms
A target company's competitor
The first two are often referred to as "vulture investors", because they tend to swoop in on companies that are already in financial trouble. They then buy up as much of the company's debt as possible before it goes into bankruptcy and then take over the company during the restructuring. The third group is generally referred to as a "strategic buyers" since the acquisition holds a strategic importance to the acquirer's business strategy.
Types Of Corporate Raid
Hostile corporate takeover: A hostile takeover is when one company or investor tries to purchase a majority of another company's stock. The goal of this type of takeover is usually to gain control over the target company's assets and operations.
Greenmail: Greenmail refers to instances where investors pressure target companies into buying back their shares at above-market prices by threatening hostile takeovers if they don't comply with their demands. This practice is illegal.
Bear raid: Also known as short selling or shorting, a bear raid happens when an investor sells borrowed stocks with the expectation that they'll drop in value so they can buy them back later at less expensive prices and pocket the difference between what was paid for them originally versus what was eventually paid after they've fallen lower on subsequent purchases. This practice is illegal.
White knight: A white knight is someone who rescues a person from trouble without expecting anything in return aside from gratitude. In business, this means taking over another company's assets because doing so would benefit both parties involved financially — but it doesn't always have positive connotations since sometimes people use this term negatively due to how often it's been used lately during times when CEOs step down from positions due to investigations into potential misconduct.
Defense Tactics Against Corporate Raiders
Here are the most common corporate tactics that are used to defend against corporate raiders and hostile takeovers:
The poison pill provision: The poison pill is basically an option that allows existing shareholders to buy more shares at a discount if someone attempts to buy more than 10% of the company's stock without the board's approval. This makes it more expensive for any potential acquirer to accumulate enough shares to gain control of the target company.
A staggered board: A staggered board gives each director a specific term during which they will serve on the board, rather than having all directors serve at once and then rotating off according to seniority every year or two years (as is standard practice). This means that if there are multiple seats open on the board at once, it will be easier for management — not just shareholders — to fill those seats with friendly faces who could support management in opposing any hostile takeover attempt by requiring majority
Dual share class structure: Some companies are set up with one share class that is held by corporate executives and board members, with another share class held by the remaining shareholders. The latter share class may not have equal voting rights, which would give more control to the former group.
How To Hostile Takeover A Company?
If you want to take over a company, there are several steps you need to take. You'll have to convince the target company's board of directors and shareholders that your hostile takeover bid is better than any competing offers or no offer at all. And then, you'll have to convince the target company's management, who may view the any potential acquisition as a threat to their job security.
There are also plenty of other stakeholders who will be affected by your hostile takeover bid. If they don't like what they hear from you, they could choose to vote against the deal, and if enough shareholders do so (or if other interested parties raise objections), it could scuttle your plans entirely.
When it comes to hostile takeover bids, timing is everything. You'll have to evaluate the situation and decide whether now is the right time for you to move in on your target company with an offer that will be difficult for them to refuse.
Take a look at the current state of your target company's financial outlook and its stock price. You'll also need to see what other companies are doing in response to their own hostile takeover bids — if they're buying up shares aggressively or making threats of their own, then you might need to move faster than you'd planned.
Is A Hostile Takeover Good For Shareholders?
The short answer is, yes. A hostile takeover is good for shareholders.
Why Do Companies Go Bankrupt Sometimes Following A Raid?
There are a few reasons why companies go bankrupt following a raid. Corporate raiders may have unrealistic expectations about the value of a company and its ability to generate cashflow for them. They may also be overly aggressive in their approach towards acquiring it, which can create conflicts with management, employees and other stakeholders. Finally, if the economic outlook worsens between when they acquire the company and when they want to sell it, this could adversely impact the target company's financial situation if it carries a lot of debt.
What Exactly Are The Motivations Of A Corporate Raider?
Corporate raiders aren't your average businessperson. They're motivated not only by profit and making money, but also by investing in corporate turnarounds. This means that if you're a shareholder of a company being targeted by a raider, you might see some benefits should they succeed.
Do Corporate Raiders Still Exist?
The world of business today is very different from the 1980s. Corporate raiders are still around, but they're not as famous as they used to be. These days, corporate raiders tend to have a more difficult time finding their target companies and making the right moves to take them over.
What Obstacles Do Corporate Raiders Face Today?
Corporate raiders have been around since the 1960s, and they once wielded a lot of power. Back in the 1980s, it was easier for corporate raiders to take over companies with a simple phone call. But today's regulations make it much more difficult to do so. Moreover, raiders face competition from large conglomerates and private equity firms in their bid to acquire attractive target companies.
Do People Support This Form Of Investing?
When it comes to hostile takeovers and corporate raiders, institutional investors generally shy away from them due to reputational risks.
Many institutional investors are also often criticized for not having enough skin in the game. They have large, diversified portfolios that don't own significant stakes in any single company and so don't feel as invested in their success or failure. They might be more inclined to sell a stock that's underperforming instead of holding onto it for the long term.
But while most institutional investors may shy away from hostile takeovers and corporate raiding, some do get involved in activist investing — where an investor pressures management into making changes in order to improve a company's financial outlook and long-term performance.
Corporate Raiders In Corporate Governance
Corporate governance is an important part of running any company. It ensures that all parties — shareholders, directors and executives — are working together to make sure that the company is run well and in the best interests of its owners. Without good corporate governance, companies can easily become mired in scandals or mismanagement.
Corporate raiders often try to change the way a company is governed by removing weak management and/or changing the way the board of directors is elected to increase the company's valuation.
Is There A Way To Fix This Type Of Situation?
No, it's not the corporate raiders who are to blame for the problems with corporate governance. It's mostly the other parties in these deals that have a responsibility to make sure they are acting in their shareholders' best interest. The boards of directors need be asking tough questions and doing their due diligence on any proposed deal in line with their fiduciary duties and any potential ethical considerations.
The regulators play a critical role in ensuring that corporate governance works well by enforcing laws designed to protect minority shareholders' rights and prevent corporate fraud. Their actions can help ensure that companies operate properly so everyone benefits from them more fairly — not just those who happen to control them at any given moment.
One of the most important principles of good corporate governance is to make sure that the company's owners — the shareholders — have the power to control how it operates. This means that they should have a say in who's on the board, what policies are adopted and how much money executives are paid.
How To Become A Corporate Raider?
The first step is to understand that you don't need to be a billionaire to become a corporate raider, but you do need to have some knowledge of business and corporate finance. This can be best accomplished by working on mergers and acquisitions.
Once you've got some deal experience, you'll want to focus on developing your leadership skills. Corporate raiders must know how to lead teams of different types of people who all have different skill sets and expertise — it's not just about being able to see trends in financial markets that others can't see; it's also about rallying people around you to work towards a shared goal together as a team.
So, what kind of person makes an ideal corporate raider? I believe the most successful raiders share a high level of self-confidence without arrogance; intelligence without condescension; drive without being selfish; charisma without being overbearing; and optimism without being delusional.
If you want to be a successful corporate raider, you need to have the ability to see trends in financial markets that others can't see or want to act on. You also need to know how these trends will affect different companies and industries, and how you can use this information to create opportunity where others only see risk.
List Of Famous Corporate Raiders
If you're not familiar with the names below, you should take some time to learn more about these famous corporate raiders. These are some of the most famous and successful corporate raiders in history:
Conclusion
I hope this article has given you a better understanding of what corporate raiders do, why they do it, and how it affects the companies that are targeted. Corporate raiders continue to be a controversial topic in the world of business, and one that is often misunderstood. Moreover, not all corporate raiders are created equal. But when you really look at it, they do have a positive impact on the market. They help bring competition to industries that have been stagnant for years, which is good for consumers and investors.