The Ultimate Hedge Fund Quiz: Are You a Master of the Universe?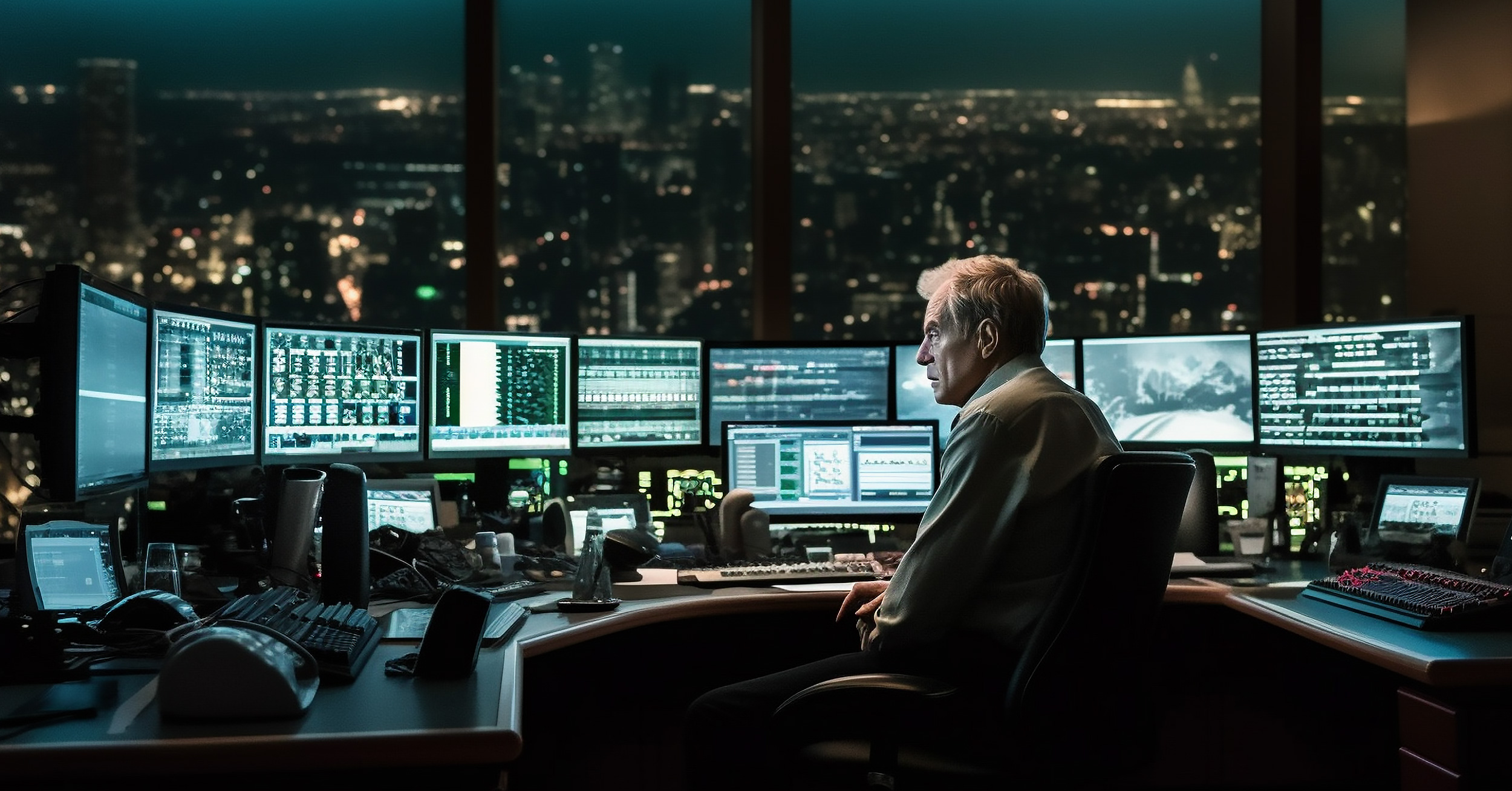 The Insider's Guide: How to Become a Hedge Fund Manager
Ever wondered how to start a hedge fund with no money? Discover the unconventional path to high finance in this insider's guide.
"Start by doing what's necessary; then do what's possible; and suddenly you are doing the impossible."
Introduction
At first glance, starting a hedge fund might seem like a venture reserved exclusively for Wall Street elites and Ivy League graduates. The prospect of initiating such a project with no money might even seem downright laughable. However, with the right approach, you might find that starting a hedge fund with no capital isn't as impossible as it sounds.
While the world of hedge funds may appear impenetrable, stories abound of those who have ventured into this territory with nothing but a dream and a compelling strategy. While you'll need a fair share of resourcefulness, strategic partnerships, and knowledge, this guide will unravel the mystery of how to start a hedge fund with no money.
Understanding the intricate nuances and industry trends is crucial. Let this guide become your roadmap to venture into the seemingly complex world of hedge funds.
Understanding the Basics: What is a Hedge Fund?
A hedge fund is a pool of investment funds often collected from wealthy individuals and institutional investors. They aim to generate high returns by leveraging various types of investments, and complex risk management and portfolio construction techniques.
As of 2021, the hedge fund industry's total asset value was estimated at over $3.8 trillion, proving its significant role in the global economy. This is not just a cluster of rich investors but a sophisticated and highly dynamic financial system.
Hedge funds might invest in anything from stocks, bonds, real estate to currencies, commodities, or even derivative contracts. Understanding a hedge fund requires grasping the flexible investment techniques, freedom in choosing various types of assets, and their influence on the global economy. The funds often utilize leverage and unconventional methods to maximize returns, making them appealing to investors seeking aggressive growth opportunities.
To get an insight into hedge funds, one must delve into different strategies, structures, regulations, and the potential risks and rewards that define this financial phenomenon.
Step 1: Crafting a Unique Investment Strategy
Just like starting any business, launching a hedge fund with no money demands a game-changing concept. You'll need to devise an innovative, unique investment strategy that stands out from the crowd. The underlying idea here is to develop an investment strategy that's not only unique but also sufficiently captivating to grab the attention of potential investors.
For instance, take the case of Jim Simons, the founder of Renaissance Technologies. Simons's strategy involved the use of quantitative trading models, a concept unheard of at the time. The approach was developed and perfected by a dedicated team of physicists and mathematicians.
Your investment strategy is more than just a plan; it's the DNA of your hedge fund. Whether it's the application of technology, such as artificial intelligence, or the exploitation of niche market inefficiencies, your strategy must resonate with your target investors. It's the hook that will convince people to invest their money with you rather than elsewhere.
Crafting this strategy might involve research, feasibility studies, innovation, or even sheer intuition. The more compelling your investment thesis, the more investors you will attract.
Step 2: Building a Dream Team
It's essential to surround yourself with a team of experts. A successful hedge fund requires not only an excellent fund manager but also an excellent team. Without your team, your hedge fund is nothing more than a battleship without a crew floating in the ocean.
One only needs to look at the hedge fund Bridgewater Associates to understand the power of an inspired team. Ray Dalio started the fund in his two-bedroom apartment in 1975. Over the years, his unique vision and generous equity sharing attracted a team of highly skilled professionals who worked together to transform Bridgewater into one of the world's largest hedge funds.
The right mix of talents — from analysts and strategists to legal experts and marketers — can make or break your fund. Hiring the right people who share your vision can provide a diverse skill set that complements each other, creating a synergy that fosters innovation, efficiency, and success.
The team's expertise and determination often become the driving force behind the growth and success of the hedge fund. Building a dream team is not merely about qualifications but the shared commitment, trust, creativity, and passion that sets the stage for a groundbreaking success story.
Step 3: Securing Seed Capital
This step might seem counterintuitive in a guide about starting a hedge fund with no money, but this is an essential step. Just remember — this money isn't yours. It's from investors who believe in your vision.
Your initial source of capital could be emerging manager platforms, friends, family, or even angel investors. Third Point, for instance, led by Daniel Loeb, started with just $3.3 million in seed capital. Today, the fund manages over $17 billion.
Securing seed capital isn't just about raising funds; it's about building relationships with those who believe in your vision. It's a validation of your strategy and a crucial milestone in your journey. In a world where many startups struggle to secure funding, standing out requires exceptional storytelling, networking, negotiation, and persistence.
Convincing investors is not solely about sharing spreadsheets but narrating a story where they see potential returns, alignment with their investment philosophies, and a robust risk management framework. It's about cultivating trust, ensuring transparency, and demonstrating a relentless pursuit of excellence.
Step 4: Building a Track Record
Armed with your seed capital, you're ready to implement your investment strategy. It's crucial to understand that creating a track record with great returns will generate interest from more investors.
Remember, Rome wasn't built in a day. It can take several years to establish a solid track record that has the potential to attract the attention of top-tier investors. Patience, they say, is a virtue.
But this patience is not about waiting; it's about diligently working towards a goal, assessing performance, learning from failures, and adapting to ever-changing market dynamics. A robust track record is more than just numbers; it's a testament to your strategy, execution, risk management, and consistency.
In the world of investment, past performance often becomes a beacon for future expectations. Building this track record requires not only financial acumen but also emotional intelligence, integrity, resilience, and a knack for understanding market subtleties. It's about crafting a legacy one investment at a time, turning skeptics into believers and dreams into realities.
What Most People Don't Know
While the steps mentioned so far might paint a promising picture, it's important to underline the fact that starting a hedge fund with no money isn't an easy task. However, with sufficient knowledge, resourcefulness, and tenacity, it isn't impossible either.
One must bear in mind that even though you may start a hedge fund with no money, the operational costs of running a hedge fund can be astronomically high. These costs include not just trading and investment-related expenses but also legal, compliance, administrative, and marketing costs.
The regulatory landscape is also highly complex, requiring adherence to stringent laws, guidelines, and reporting requirements. Failure to comply can result in severe penalties or even the closure of the fund.
It's a world filled with risks, challenges, and relentless competition. But those who navigate it successfully reap rewards that extend beyond financial gains. They become part of an elite league that shapes financial markets, influences economies, and, often, leaves an indelible mark on the financial landscape.
Conclusion
Starting a hedge fund with no money demands more than just a firm grasp of finance. It requires innovation, a certain comfort with taking risks, and, most importantly, the ability to inspire trust in potential investors. It's about leading with conviction, embracing uncertainties, adapting to change, and never losing sight of your vision.
If you believe that you have what it takes to venture into this challenging field, remember to stay true to your vision. This vision could be the driving force that convinces potential investors to entrust you with millions, and potentially billions, of dollars. And who knows? Your humble beginnings could turn into a story worth telling in the world of finance.
The path may be fraught with challenges and uncertainties, but with determination, intellect, passion, and the right approach, you might just write your own success story. In the world of hedge funds, it's not always about starting with something; it's about making something out of nothing.
Let your vision, strategy, and persistence be the capital that propels you into the world of hedge funds. In the end, it's not just about investments; it's about investing in yourself and your dream.