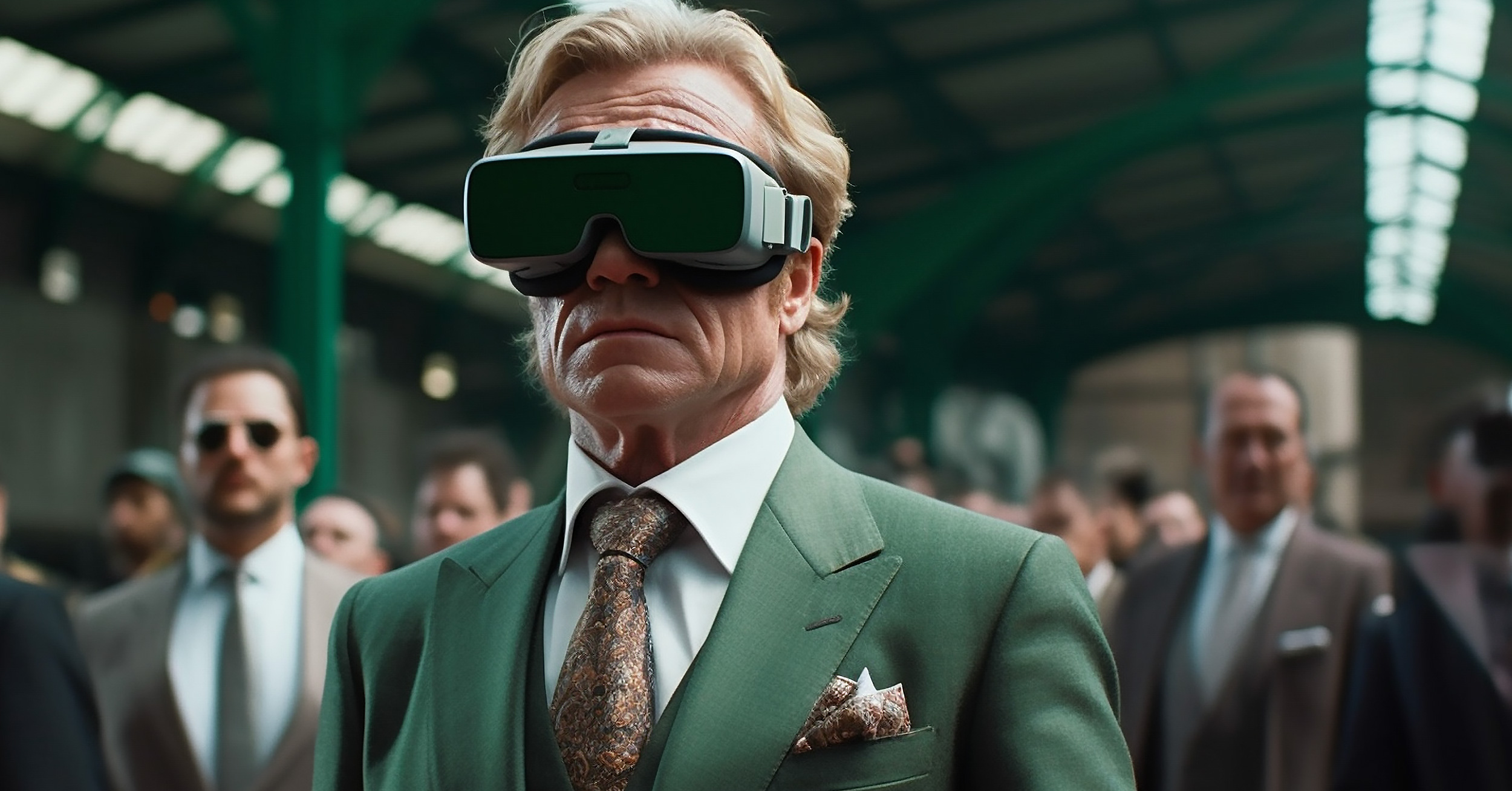 Digital Dystopia: The Hidden Risks of a Cashless World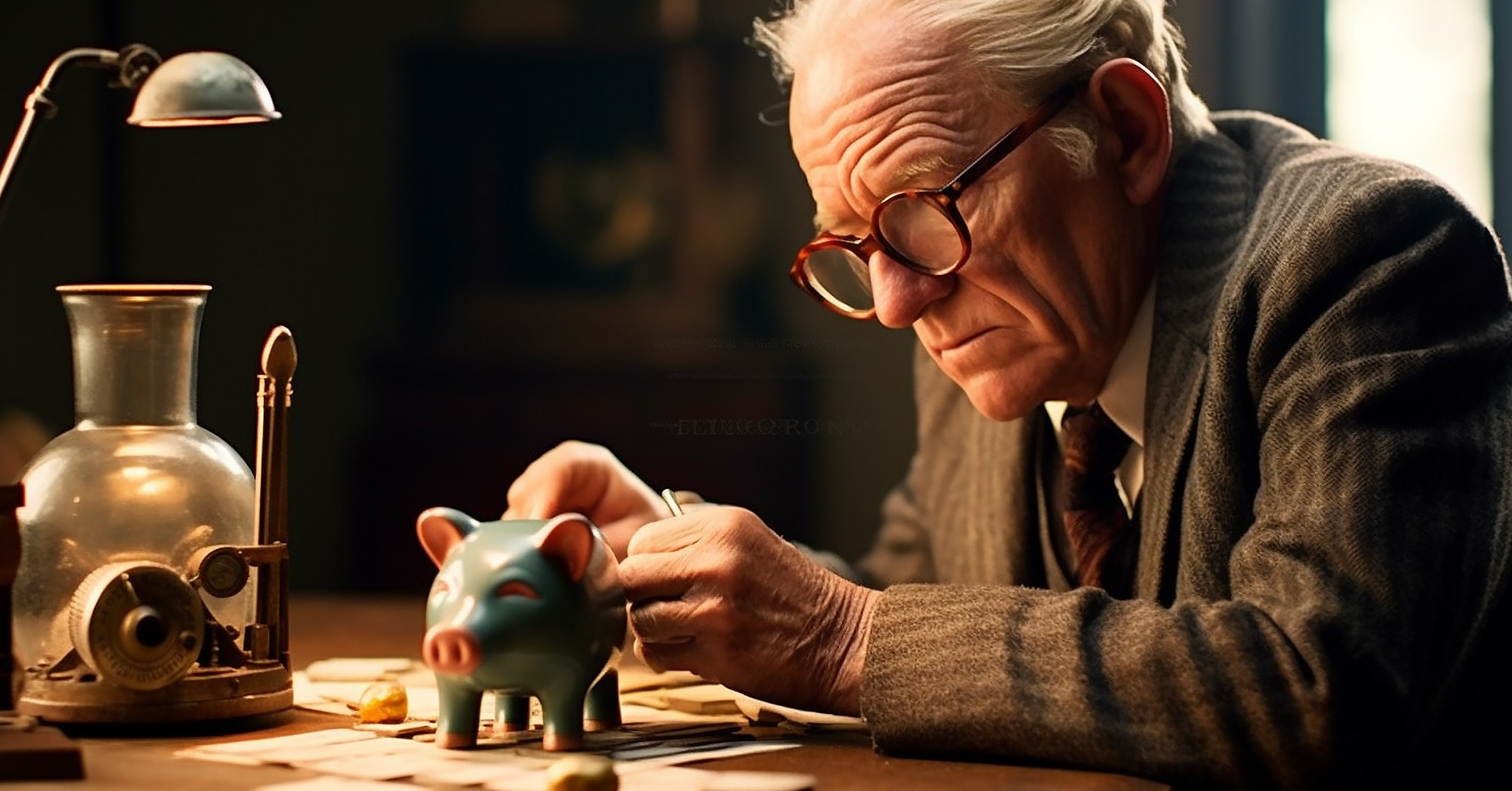 Surviving Murphy's Law: A New Approach to Saving Money
Discover 30 unique and proven strategies to conquer your money saving challenge and transform your financial life with spectacular savings.
"A penny saved is a penny earned."
Introduction
Money doesn't grow on trees, we've all heard that expression, right? The beauty of it is, it can grow in unexpected places if we put it to work correctly. Your financial journey might be compared to tending a garden. You need the right seeds (strategies), the right conditions (habits), and the right care (discipline). Welcome to the ultimate money saving challenge! Here, we explore 30 unique strategies for an unimaginable positive financial impact.
Strategy 1: Challenge Everything
Question every expenditure you're making. Every time you're about to purchase something, whether it's a shiny new gadget or a mouth-watering restaurant meal, ask yourself, "Do I need this?" and "Can I afford this?" Cutting down on unnecessary spending can save you a significant amount of money. Consider this process as you would a sculptor. They start with a block of marble and chisel away the unnecessary parts to reveal the masterpiece within. Similarly, this process helps you trim your budget into a streamlined, efficient spending plan.
Strategy 2: The $5 Bill Challenge
This is a relatively simple but effective strategy. Every time you receive a $5 bill, whether it's in change from a purchase or as a gift, save it. Don't spend it, just tuck it away in a safe place. While this might seem trivial at first, like skipping a single stone across a lake, even the smallest ripples can build momentum. Over time, those $5 bills add up to a substantial amount, creating a noticeable boost to your savings.
Strategy 3: Pay Yourself First
This is a popular concept in personal finance that involves allocating a certain percentage of your income to savings before you meet other expenses. It's like when you cut a cake; you ensure to reserve the best slice for yourself before serving the guests. This habit ensures that your savings grow consistently, and it discourages unnecessary spending by reducing the disposable income available.
Strategy 4: The Envelope System
With this strategy, you assign each expenditure category its envelope. So you might have envelopes for groceries, entertainment, utilities, and so on. Once the money in an envelope runs out, you stop spending on that category for the rest of the month. It's a way of imposing limits on your spending, much like setting boundaries in a playground, and helps prevent overspending in any one area.
Strategy 5: 52-Week Money Challenge
Here's a fun challenge that lasts a whole year. Every week, you save an amount that corresponds to the number of the week. So in Week 1, you save $1. In Week 2, you save $2, and so on. By Week 52, you'll be saving $52. This challenge is like climbing a staircase, where each step is slightly higher than the last. But when you reach the top, you'll have accumulated a significant amount in your savings.
Strategy 6: Switch to Cash
Switching to cash for everyday transactions can significantly control spending. When you spend physical cash, you feel the pain of parting with your money, creating a psychological barrier to overspending. It's like feeling the cold wind against your face in winter versus watching it through a window. The experience is completely different and can make you reconsider unnecessary purchases.
Strategy 7: Try the No-Spend Challenge
This is a bit of an extreme strategy, but it can be very effective. Pick a day, a week, or even a month where you don't spend any money outside of your essential bills. It's like fasting, not for your body, but for your wallet. It can be a great way to reset your spending habits and realize how much you can save when you cut out non-essentials.
Strategy 8: Cook at Home
Eating out is a luxury that can quickly drain your budget. Cooking at home is often healthier, cheaper, and can be fun too. It's like growing your own food in your backyard. It might require more effort, but it is cost-effective, satisfying, and good for your health and your wallet.
Strategy 9: Buy in Bulk
For non-perishable goods, buying in bulk can save a lot of money in the long run. Like squirrels preparing for winter by collecting acorns, you can stock up on items like rice, pasta, toilet paper, etc. when they are on sale. This strategy requires some upfront investment and storage space, but the savings over time can be substantial.
Strategy 10: Carpool or Use Public Transportation
Cars are expensive to own, maintain, and run. Whenever possible, consider carpooling with friends, coworkers, or family members. Or better yet, use public transportation if it's available and convenient. Like sharing a pizza, carpooling or public transit allows everyone to reach their destination at a fraction of the cost.
Strategy 11: Shop Second-Hand
Second-hand shopping isn't just for those on a tight budget. It's also a great way to find unique items, vintage pieces, and barely-used products at a fraction of their original price. Think of it as treasure hunting. You can find hidden gems, reduce waste, and save money all at the same time.
Strategy 12: Plan Your Grocery Shopping
Impulse purchases at the grocery store can quickly blow your budget. Instead, make a list of what you need before you go, and stick to it. Strategize your grocery shopping like a chess game. Each move should be calculated and purposeful. With a plan, you can avoid impulse purchases and save money.
Strategy 13: Cancel Unused Subscriptions
Monthly subscriptions can add up, and you may not even be using them all. Subscriptions are like leeches, continuously draining money from your budget. Review all your subscriptions, from streaming services to gym memberships, and cancel those you don't use or don't need. You'll be surprised how much you can save.
Strategy 14: Make Gifts
Whether it's for birthdays, holidays, or other occasions, gifts can be a significant expense. Instead, consider making gifts. Creating gifts is like growing your own flowers. They are personal, unique, and cost-effective. Plus, a homemade gift often means more to the recipient because it shows you put time and effort into it.
Strategy 15: The 30-day Rule
Impulse buys are the enemy of a healthy budget. To combat them, implement the 30-day rule. If you want to buy a non-essential item, don't purchase it right away. Instead, wait 30 days. If you still want it after a month, then consider buying it. This is like cooling down a heated argument, allowing time to reassess and make a better decision.
Strategy 16: Try Generic Brands
Many people pay a premium for name-brand items when the store or generic brand is just as good. Switching to generics can be like switching from name-brand to store-brand cereal. It's essentially the same product, but one is significantly cheaper because you're not paying for the brand name.
Strategy 17: Unplug Electronics
Even when they're off, electronics can draw power if they're still plugged in. Over time, this "phantom power" can add up to a significant amount on your electricity bill. Idle electronics are silent energy guzzlers. Unplugging them is like closing an open faucet — it stops the unnecessary drain of resources.
Strategy 18: Refinance Loans
If you have student loans, a mortgage, or any other kind of debt with high-interest rates, consider refinancing. Refinancing is like finding a shortcut on a long journey. It can reduce your interest rate and lower your monthly payments, which means you'll pay less over the life of the loan.
Strategy 19: Save on Utilities
Utilities are a necessary expense, but that doesn't mean you can't save on them. Simple habits like turning off lights when you leave a room, fixing leaky faucets, and using energy-efficient appliances can make a big difference. Being conscious about utility usage is like maintaining a well-oiled machine — it's all about efficiency.
Strategy 20: Grow Your Own Veggies
If you have space, consider growing your own vegetables. It's a rewarding hobby that can save you money on groceries. Plus, you'll know exactly where your food comes from. It's like creating your own little farm where you are the farmer and the consumer.
Strategy 21: Build an Emergency Fund
An emergency fund is a financial safety net that can cover unexpected expenses like car repairs or medical bills. It's a cushion that can keep you afloat during life's unpredictable moments. It can also prevent you from going into debt to cover these unforeseen expenses.
Strategy 22: Avoid Impulse Purchases
Impulse purchases are often based on emotions rather than needs. They can quickly drain your budget and lead to financial strain. Avoiding impulse purchases is like resisting the siren's call in Greek mythology. The sirens would lure sailors to their destruction with their enchanting music, just like impulse purchases can lure you into financial trouble.
Strategy 23: Shop Out of Season
One often overlooked money-saving strategy is to shop for items during the off-season. For example, you can find great deals on winter clothes during the summer and vice versa. Retailers need to clear out their inventory to make room for the next season's items, so they offer deep discounts. This strategy is like being a time traveler, purchasing from the past for the future. You'll need to plan ahead and have some storage space, but the potential savings are considerable.
Strategy 24: Use a Library
Books, magazines, movies, and music can all be found at your local library, and it's free! Libraries also offer free internet access and often host free events or classes. Utilizing a library is like discovering a treasure trove of resources without spending a dime.
Strategy 25: Host a Swap Party
A swap party involves getting a group of friends or family together, and everyone brings items they no longer want or need. Then, everyone trades, meaning you can get rid of things you don't need and get things you do need without spending any money. It's a fun, communal way of recycling and saving money.
Strategy 26: Limit ATM Withdrawals
When you withdraw cash from an ATM, especially one that's not affiliated with your bank, you often have to pay fees. Plus, having cash in your wallet can lead to unnecessary spending. Limiting ATM withdrawals can save you money on fees and impulse buys.
Strategy 27: Automate Savings
Set up automatic transfers from your checking account to your savings account. This ensures that you're consistently saving money and it removes the temptation to spend what could be saved. It's like having a disciplined butler who takes care of your savings for you, quietly and efficiently.
Strategy 28: Avoid Late Fees
Late fees can sneak up on you and quickly add up. Whether it's a credit card bill, a utility bill, or a library book, always make sure to pay on time. Setting up automatic payments or reminders can help avoid these fees. Like an unwelcome guest who shows up at your house unannounced, it's best to prevent late fees from showing up at all.
Strategy 29: Invest in High-Quality Items
While high-quality items often cost more upfront, they generally last longer and perform better. Over time, this can save you money since you won't have to replace them as frequently. It's like buying a sturdy ship that can weather any storm rather than a fragile boat that might need constant repairs.
Strategy 30: Learn About Investing
Investing can be a powerful way to grow your wealth over time. Even if you're starting small, learning about different investment strategies and making smart investment decisions can lead to significant returns in the future. It's a way of making your money work for you, much like hiring employees to expand your business.
Staying Motivated During Your Money Saving Challenge
Staying motivated during your money saving challenge, especially when faced with unexpected financial hurdles, can sometimes feel like trying to keep a fire alive in a storm. But don't worry, here are some practical strategies to help you stay dedicated to your goal:
Celebrate Small Wins: Just like a hiker takes a moment to enjoy the view at each milestone, make sure to celebrate your small victories. Every penny saved is a step closer to your financial goal, so don't overlook these achievements.
Keep Your Goals Visible: Place reminders of your financial goals in areas where you often see them, like on your refrigerator or desktop background. It's like having a compass that always keeps you pointed in the right direction.
Share Your Journey: Share your money saving challenge with friends, family, or even online communities. The support and camaraderie can be a powerful motivator. It's like running a marathon, where the cheering crowd can give you an extra burst of energy to reach the finish line.
Be Flexible: Sometimes, life throws a curveball, and that's okay. Adjust your plans as needed, but never lose sight of your overall goal. It's like navigating a ship; you might have to adjust your course due to the wind or waves, but your destination remains the same.
By adopting these strategies, you can ensure that your dedication doesn't waver, and you stay on track with your money saving challenge, no matter what life throws at you.
Conclusion
Each of these strategies provides a unique approach to saving money. By implementing some or all of them, you can make a significant impact on your financial health. So why not take up this money saving challenge and see how much you can save? Remember, small steps can lead to big transformations.