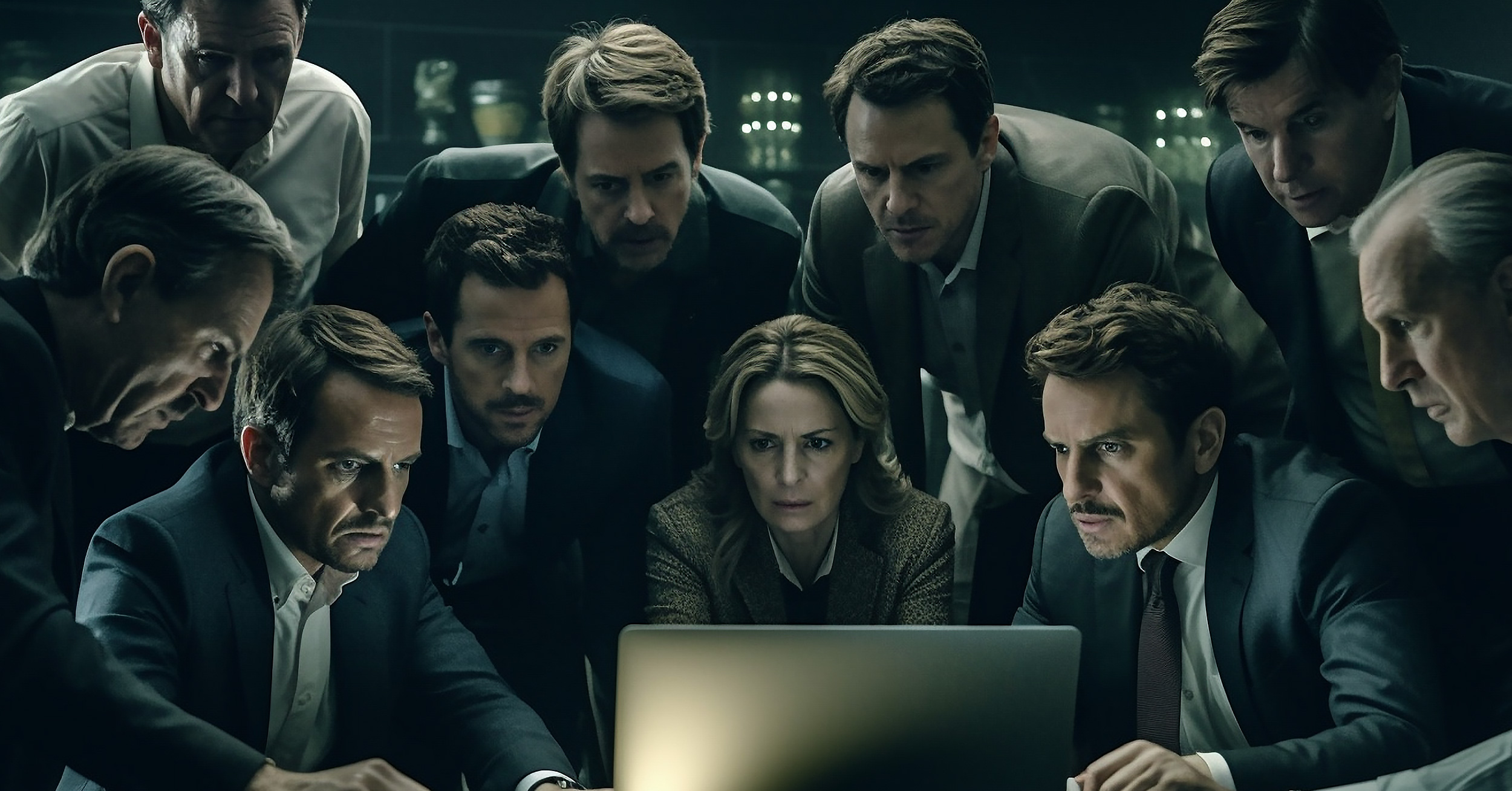 Zero Chance: An Underdog Story in the World of Investing
Discover how the Warschild Blueprint outlines a unique entrepreneurial roadmap from zero to $100 million.
"The man who moves a mountain begins by carrying away small stones."
Introduction
We're all familiar with fear. Fear of aging, fear of loneliness, fear of failure. You know what's more terrifying than all of these combined? Financial instability. Living paycheck to paycheck, hoping that the next bill won't be the straw that breaks the camel's back. It's the cold sweat of an unexpected expense, the suffocating weight of debt, the gnawing uncertainty of an unstable job.
But let's talk about fear as a powerful catalyst for a moment. Because fear, my friends, is not the enemy. Comfort is. We are creatures of habit, addicted to our comfort zones like moths to a flame. But what if I told you that we could harness that fear, mold it, shape it, and use it as a ladder to climb out of our stifling comfort zones?
This is the concept of "benevolent hostility" — a kick in the butt, lovingly delivered. It's about inducing just enough stress to trigger an adaptive response. This is the core of xenohormesis: low-level stressors triggering growth and progress. The diamond born from pressure.
On the Edge of Tomorrow: Bootstrapping a Company Like No Other
In the realm of entrepreneurship and high-risk investing, there exists a labyrinth — daunting, complex, but teeming with potential treasures. Imagine Warschild Corp. as a bold adventurer, standing at the entrance of this maze, armed with tenacity, imagination, resourcefulness, and a torch of hope. The torchbearer of this journey? You.
Our expedition's ultimate treasure? Transforming Warschild from an ambitious idea to a $100 million fortress of creativity, ambition, and resilience through our Warschild Blueprint. Our roadmap? A YouTube channel that maps every intricate detail of this quest. But this isn't just a regular cartographer's static chart. It's an interactive, dynamic blueprint that evolves with every turn we take together.
Painting the Picture: Warschild's Zero Chance Vlog
Think of our "Zero Chance" YouTube vlog as an artist's canvas. A vivid tapestry woven with tales of entrepreneurial spirit and contrarian investment strategies. Each video is a brushstroke, adding color, depth, and detail to the masterpiece of our collective odyssey.
The goal? To transform the intimidating labyrinths of finance into an engaging storybook. Bringing to life the seemingly dull grey of numbers, statistics, and financial jargon with the vibrant hues of insightful analyses, real-time learning, and a relatable narrative.
Viewership Capital: Turning Engagements into Bold Investments
Picture Warschild as an adventurer, embarking on an expedition to build a $100 million fortress. Each engagement on our YouTube channel is a brick in that fortress — sturdy, important, and symbolic of your unwavering support.
Leveraging YouTube's monetization features, each view, like, and share you contribute transforms into the very stones and mortar of our venture capital — the principal building blocks of our business. Each merchandise you purchase is a keepsake, an emblem of our shared vision, and a tangible marker of your indelible impact on our journey.
Echoes in the Labyrinth: The Importance of Community
A labyrinth is more than its walls and paths. It thrives on the echoes of the adventurers who tread its lanes. The Zero Chance vlog is the heart of our labyrinth, resonating with the echoes of a robust community — your thoughts, questions, suggestions, and interactions.
Your engagement is more than mere digital footprints on our path. They are impactful echoes, guiding our path, illuminating our journey, and influencing our decisions.
Contrarian Approach: Finding the Diamonds in the Rough
Venturing into the labyrinth of business, we don't merely follow the trodden paths. We seek the less explored, the ignored, the challenging corners. Our mission? To unearth the diamonds in the rough — the underperforming companies teetering on the brink of their potential, waiting for a successful corporate turnaround.
Our strategy may be reminiscent of searching for a needle in a haystack. But armed with our unique expertise, financial acumen, and a business model that permits high-risk bets, we aim to not only find the needles but to transform them into arrows of resilience, success, and profitability.
Stepping into the Unknown: Documenting Every Turn on Our Path
The labyrinth of our odyssey to a $100 million company isn't a straight, predictable path. It's a twisting, turning maze laden with tests, trials, and triumphs. We aim to share every twist, every turn, every stumble, and every leap, painting a transparent picture of our expedition.
Our vlogs won't sugarcoat the challenges or exaggerate the victories. It's a raw, honest, and genuine tapestry of our journey, reflecting the authentic experience of building and scaling a business like no other.
Marking the Labyrinth: Celebrating the Milestones of Resilience
Every labyrinth is marked with milestones — symbols of how far we've come, how much we've learned, and how resiliently we've navigated the path. From launching our vlog series and reaching view goals to recording our first revenue and our initial investments, our odyssey is dotted with these markers of success. We're not just taking one step. We're going on a expedition, and here's our roadmap:
First Investment: We'll make our first investment. It will be tiny. But that's okay because it will mark the real start of our investing journey — from zero to $100 million.
$10,000 Revenue: This is the first major pit stop. We'll generate our first $10,000 in revenue through YouTube and merchandise sales. But it's more than just money; it's proof that our venture has legs to stand on.
Double the Value of our Investment: Next, we aim to double the value of our investment. It'll be the first tangible sign that our contrarian strategy is paying off.
$100,000 Revenue: Our YouTube channel now becomes a six-figure business. This will fuel even larger investments.
$1 Million Investment Portfolio: We join the million dollar club — proving to the skeptics that achieving our ambitious goal is hard but not impossible.
$10 Million War Chest: This is where things start to get real. Our investments now stand at a mouth-watering $10 million.
$100 Million Fortress: The final frontier where we reach 'escape velocity'. The value of our assets reaches a staggering $100 million. This is the moment we've all been working for.
Consider these milestones as beacons in our labyrinth, illuminating our path, guiding our future steps, and radiating the uphill battle of our shared achievements.
Achieving Escape Velocity: Building a Moat Around the Fortress
A fortress isn't built in a day, and it's not complete without a moat. As we grow, so does our vision. We aim to build a defensible moat around our fortress by achieving 'escape velocity' — the velocity needed to acquire other businesses, make larger investments, implement long-term strategies, and continually reinvest in the business.
Architect of Ambition: Transforming Underperforming Companies
The ultimate goal in this labyrinthine expedition is to architect a change by transforming underperforming companies into vibrant hubs of ambition, creativity, and success. Our strategy? Prioritizing talent, establishing a culture of innovation, streamlining operations, and inspiring teams to embrace ambitious, seemingly impossible goals.
This isn't a sprint, it's a marathon, a complex, layered process requiring sharp financial acumen, an eagle-eyed strategic approach, and incredible managerial skills. So, grab your notebooks, because here's the core vision and battle plan once we achieve escape velocity:
Identification of Potential Acquisitions: We'll find companies that have been left in the dust. They might have robust products, valuable yet under-utilized intellectual property, or they might just be struggling to keep up with industry growth or changes. These are the underdogs we'll be placing our bets on.
Analysis and Deal Structuring: We'll dig deep into these companies to structure the investment. This might involve outright mergers, acquisitions, or even joint ventures with other investors. Whatever ensures the best long-term approach to prioritize people and talent.
Financing Acquisitions: Whenever feasible, we prefer to fully fund acquisitions with our capital. Still, we are open to the possibility that we'll need to secure funding from external sources, form partnerships with other investors, and issuing bonds.
Acquisition and Transition: Once the acquisition is complete, we ensure a smooth transition. This includes communicating with stakeholders, retaining key staff members, and implementing new management systems that prioritize people and talent.
Transformation and Talent Development: This is where the magic happens. We'll turn the company around by building a culture of ambition and innovation. We'll foster transformation with programs that prioritize people, develop top talent, and set inspirational goals.
Decoding Warschild's DNA: Audacity, Strategy, and Execution
I want to stress a personal philosophy of mine: I have an unyielding affinity for the outrageous, the ambitious, and the bold. Not because I'm a daredevil or a reckless gambler, but because I'm a pragmatic dreamer with an unconventional approach to tackling challenges that hinges on three crucial components:
A goal so wild that most will dismiss it as pure madness, an impossible endeavor.
A straightforward strategy to turn that seemingly impossible dream into a reality.
The capacity to get the ball rolling, and assemble a team with the necessary skills to follow through on that strategy.
Why, you might ask, does the goal need to border on the impossible? Why not opt for a more 'realistic' target? Here's the thing — audacity inspires. It attracts the very best talent, individuals who are fueled by challenges that push the boundaries of what's conceivable. Moreover, when your pursuit is seen as 'impossible' by the majority, it magically eliminates a bulk of your competition. After all, who would dare vie for a goal deemed unattainable? Or as Peter Thiel astutely observes, "Competition Is for Losers".
So, how does this philosophy intertwine with the Warschild Blueprint and our unique entrepreneurial roadmap from zero to $100 million?
Embracing the Impossible: The Warschild Way
Here's a little-known fact about me. In 2014, I founded an investment firm. I had no team, no capital, and no track record. What I had was a unique set of skills, an unprecedented strategy, and the will to succeed. This audacity helped me raise $100 million from a group of major investors and the first year saw our portfolio companies generate over $1 billion for investors. Fast forward to the present day, and the firm works with a select group of founders and operators helming some of the most successful private businesses in Europe.
Now, the strategy — investing in undervalued companies and helping them find their stride — is the keystone to Warschild's ambition. But that's just the start. We believe in prioritizing talent, nurturing innovation, and inspiring our teams to pursue ambitious, seemingly impossible goals. The catch? It requires a business model that is independent and a capital base that is permanent to facilitate investment opportunities that are ignored by traditional investors.
The Call to Adventure: Are You With Us?
In this daring odyssey deep inside the Indiana Jones-like corporate jungle, we stand at the entrance of our maze, torch in hand. Ready to step into the darkness. And there's just one question left to answer: Will you join us in holding the torch of hope, resilience, and ambition?
The labyrinth awaits us. Let's embark on this expedition together.
Update [June 26, 2023]
As you know, I recently lost my dad. His untimely departure was the catalyst for the "Bestie Fire Fighters", a free newsletter I've launched to combat the scorching flames of corruption.
Revenue generated from the newsletter will fuel investigative journalism, fund whistleblower probes, and cover litigation expenses — a critical arsenal in the fight against corruption.
Make no mistake, this is a costly battle. Fighting corruption is expensive because the corruption itself is a highly profitable endeavor. But, together, we can make strides in this battle, challenging the status quo, and work towards a future where such acts are no longer tolerated. Because in a world full of crooks and criminals, the biggest threat to success is not competition, but corruption.